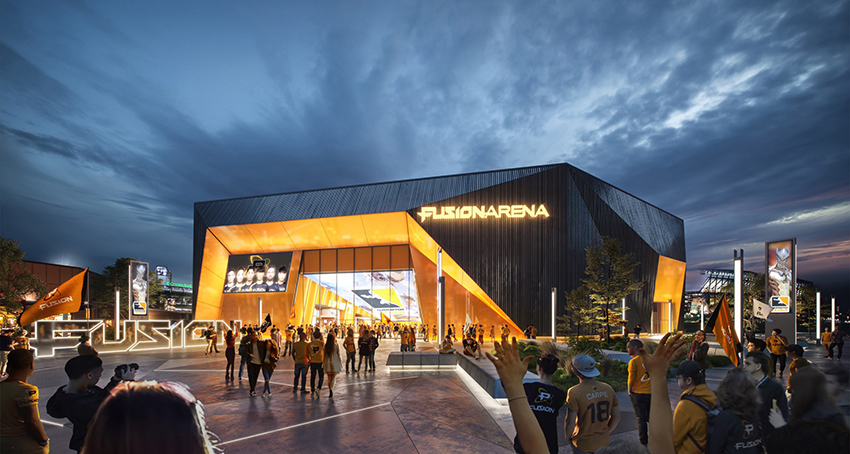 The second year of the Overwatch League commenced in February to a new wave of increasing exposure and an expanded roster comprised of twenty teams. There are plans to expand the game's competitive reach even further with the announcement that starting in 2020, the league will feature full home-and-away play. On top of duking it out in the Blizzard Arena in California, teams will have a chance to show their skills off in their own neighbourhoods.
Philadelphia Fusion is taking the opportunity a step further. The team has announced that they will be taking up residence in a new, state-of-the-art $50 million arena. Built by Comcast Spectator in partnership with The Cordish Companies, the Fusion Arena will be the first dedicated esports venue in the Western hemisphere. As visualized in a very dramatic and epic video:
"Fusion Arena will set the gold standard for competitive gaming and debut on one of the country's most exciting platforms of sports and entertainment amid Philadelphia's professional sports teams," said Cordish Companies Principal Blake Cordish in a statement.
Today's announcement marks an exciting moment for the Comcast Spectacor-Cordish partnership as the next phase of Xfinity Live! continues to unfold.
Located in the same Philadelphia district as the Phillie's home ground, the 60,000 square foot area will have space for 3,500 spectators, and will feature numerous facilities such as a training center, broadcasting studio, team offices, and two balcony bars.
"We are thrilled to bring this ambitious idea to life and celebrate the arrival of Fusion Arena with gaming enthusiasts throughout the region and beyond," said Philadelphia Fusion's Chief Business Officer Joe Marsh. "This project places esports alongside all the major traditional sports that call South Philadelphia home."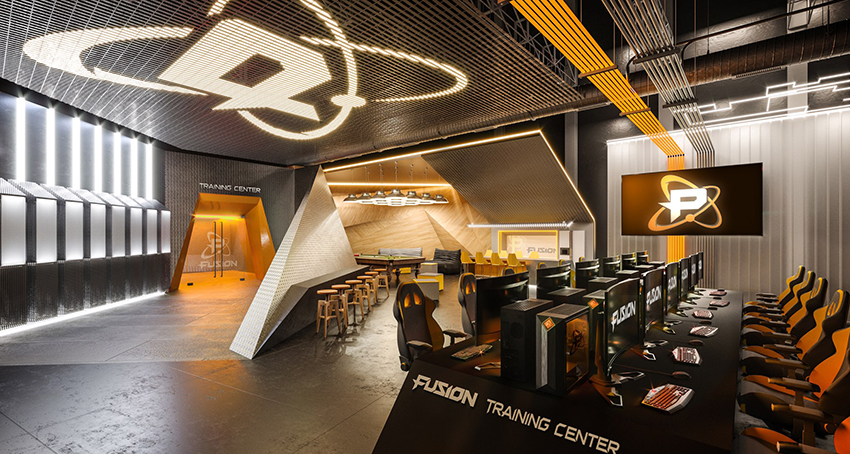 The arena boasts a futuristic and angular design, with the architecture being handled by Populous, the architectural firm behind the London Olympic stadium. When the Fusion's are not around or enjoying downtime, the venue will play host to other live events, with Comcast Spectator looking to host around 120 events on an annual basis. No dates have been given as to when the arena will officially open, but we can expect it to be in time at least for the 2021 season of the Overwatch League.
Like esports?
Check out esports central
Last Updated: March 27, 2019