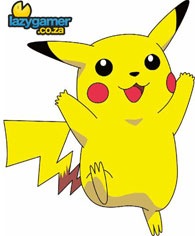 Pikachu, the electric yellow…thing is a favourite of Pokémon fans, and possibly the most recognised character in the titular anime, manga and videogame series. It's a shame then that Obsidian Design have chosen to honour the character by designing a Pikachu-themed adult costume. What they've created is something so disturbing that my lunch is trying to escape through my ears.
According to the site's description, the breathable, inflatable latex and leather get-up
"…is based on a popular japanese animee[sic],manga character from a cartoon series in which he is simply described as an electric mouse. Although this costume is relatively simply in looks he is prehaps[sic] one of the most recognised of my range unmistakable in bright yellow with its thunder bolt tail. vision is provided via the open mouth."
That there's even enough fetishist need for this product to exist scares me beyond belief.
Slightly NSFW – yet highly disturbing – images after the jump.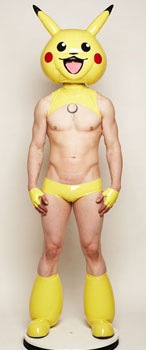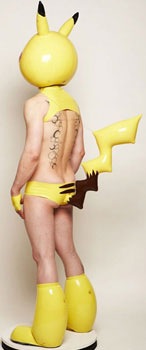 What on earth is this world coming to?
Source : Kotaku
Last Updated: March 4, 2009