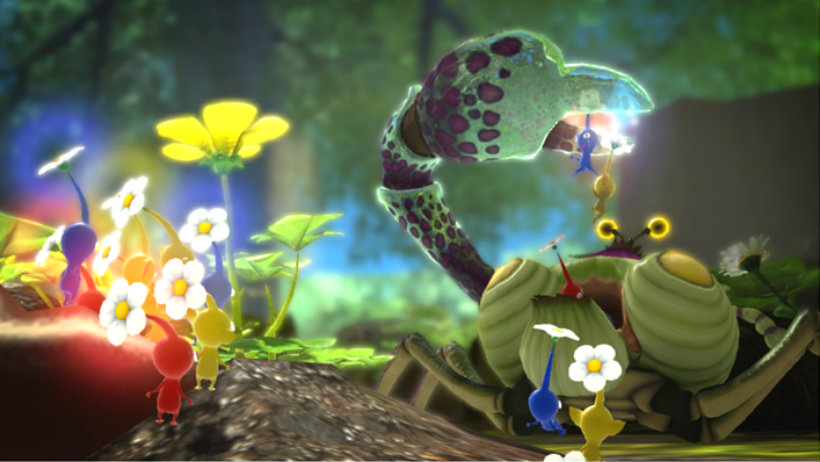 Pikmin is a strange and wonderful Nintendo franchise. With adorable creatures, gorgeous levels and fun gameplay, it might not be as famous as Mario, but it's still a must-own game on Nintendo platforms. A new one is coming, apparently, so all the fans can rejoice – all ten of you.
I seriously loved Pikmin 3 on Wii U. It had all the sweet charm that I could hope for, without falling off into becoming saccharine like most Nintendo games. Now Eurogamer has revealed the exclusive confirmation from Shigeru Miyamoto that Pikmin 4 is in development:
It's actually very close to completion. Pikmin teams are always working on the next one.
We still don't know what platform, though, so don't get too excited just yet. Could Pikmin 4 be held back to be a launch title for the Nintendo NX, or will it be a cross-platform release on Wii U and the new console? It's still far too soon to tell, but at least we know it's coming.
I really need to get back into my Wii U games. I have Pikmin 3, and ZombiU, and I keep meaning to replay them, but instead I end up playing some other game on my PS4 or watching videos on my PS3 simply because it's more convenient. I love my Wii U, and it has such great games, so why don't I use it? If someone can answer that question, they might be able to sell the answer to Nintendo for a whole lot of money.
Last Updated: September 8, 2015