It has been almost two years since a ne Dota 2 hero entered the scene, the last being Techies. Almost all heroes have been ported over to the new rendition of Defense of the Ancients, except for one – Pit Lord (Abyssal Underlord as he's called now).
Players have been wondering, where is the Abyssal Underlord? Well, he might be close as Valve may have just teased him in the latest comic featuring compendium bonuses for Legion Commander, and a story board called "Tip of The Spears."
This new comic, and compendium quest path for Legion Commander, is filled with Easter Eggs relating to the Bronze Legion, including the former commander who Eredin who takes a familiar form as the previous Legion Commander we knew from Dota 1.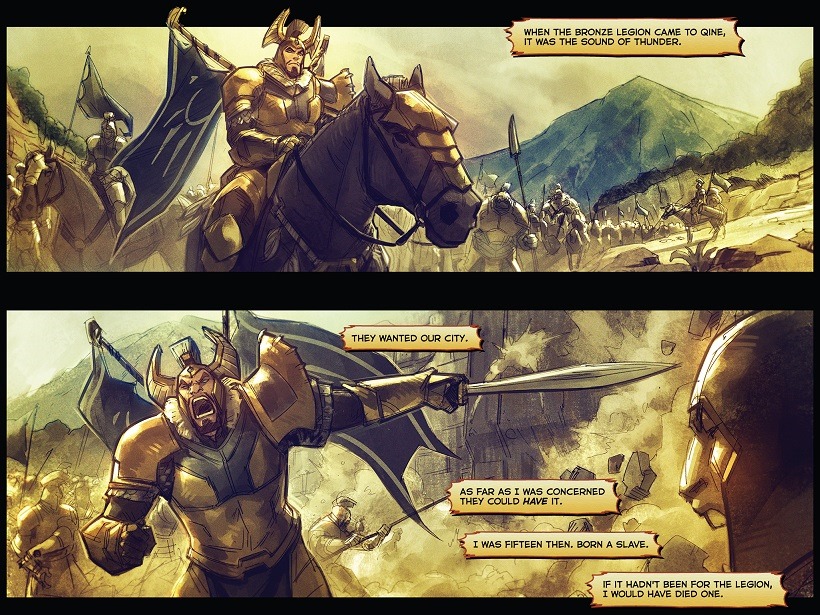 In the comic the new Legion Commander speaks of her battle with Eredin, and being beaten to death, thrown in a pit, but escaping. Could this pit be the pit of the Abyssal Underlord? Perhaps. It is however teased at the end of the comic where we see a supposed pit with green flames and smoke rising. This could very well be the Abyssal Underlord rising from his pit.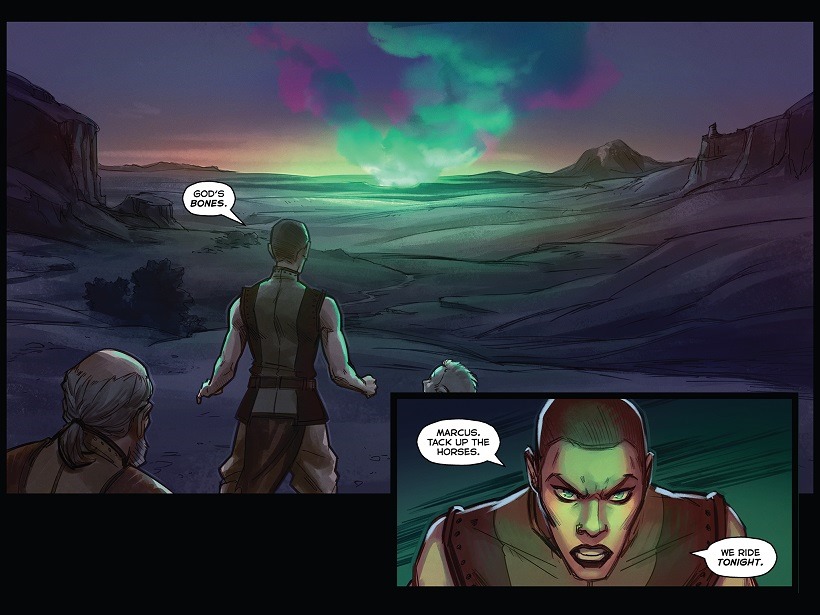 It's all just speculation for now, but the tease if definitely worth some investigation as this may just be the hint we needed. With the Dota 2 International fast approaching, the time is now for a new hero release. But who is Abyssal Underlord? New players might find this interesting.
Abyssal Underlord, in Dota 1, looked similar to the famed Demon Mannoroth from Warcraft, a character responsible for the Demon Blood which the Orcs drank before their second invasion of Azeroth. The "Pit Lord", as he was known, had many abilities and was capable of wiping out entire civilizations being  noted as one of the strongest beings in the Warcraft world. WoW lore aside, Pit Lord in Dota 1 was an interesting hero. His abilities were fun, and his ultimate was the, well, ultimate cheese mechanic teleporting an entire team to a set location (tower or creep).
Naturally, Valve cannot use a similar lore with the Abyssal Underlord, but the premise under which he has been hinted makes for an interesting story as his arrival is surely close. All we can do now is hope, pray, and wait.
Last Updated: July 14, 2016