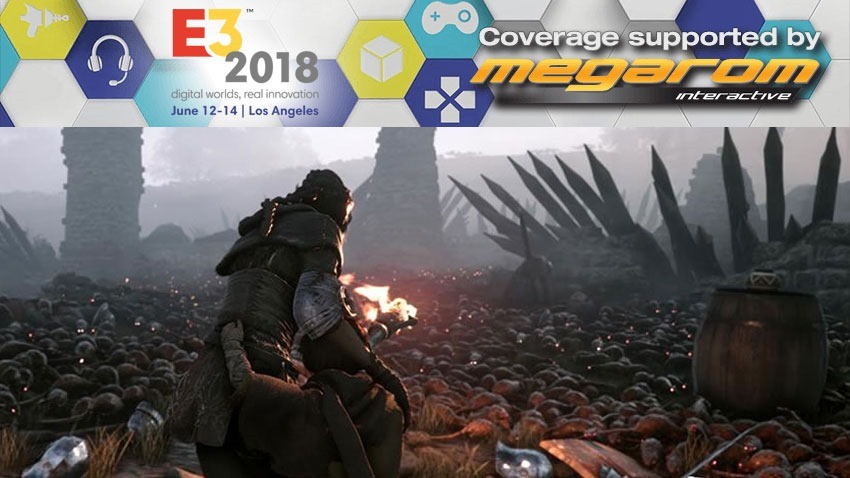 A Plague Tale: innocence is a game we've seen before at E3. The Asobo-developed Focus Home-published third-person adventure piqued our interest last year with its dark, foreboding medieval tale.
Set in a 14th Century France that's ravaged by a dark and evil plague, the world is nearly consumed by swarms of vermin. It's a time that seems like its heralding the apocalypse, with death, famine, war, and pestilence all accounted for. In A Plague Tale, you'll play as Amicia, a young girl who, along with her younger brother Hugo, are being pursued by the Inquisition. The demo we saw last year was specifically one that isn't in the final game, but today we got to saw roughly half of an actual mission, relatively far into the game.
It begins with the pair in a boat, Hugo sick with some sort of malady that's infected his blood. Travelling with them is another orphan, one of the handful of friendly characters you'll met on your journey. Docking the boat, the trio decide to follow the path that the aqueducts take, when they happen upon the scene of a recent battle between the French and the English. It's a grisly scene, with hundreds of corpses littering the battlefield. To get to their goal, they must traipse over assembled corpses, covering their noses with the inside of the elbows to soften the stench of rotting flesh. Flies abound, as do crows and other carrion birds enticed by the decay.
On the battlefield, a horse is writhing on the ground – but there's something unnatural about its movement. As the group of children approach, it explodes into a plague of rats; carnivorous, insatiable and ready to devour anything in their path. The only respite comes from fire, it's light and head providing a small circle of safety. With her sling and a bit of alchemical know-how, Amicia can start fires, lighting up flammable fire pits along their route, granting relatively safe passage. It becomes a game about using the environment to stay safe. While torches and pits can burn indefinitely, other flammable resources like hay bales become little more than smouldering embers after a short while.
When Inquisitors bock their path or are on the hunt, Amicia must use her wits; either trying to sneak around them, or using her sling, distractions and smarts to have them succumb to the rats. She could, for instance, hurl a rock at a patrolling soldier's lantern, snuffing out both is lantern and his life as the rats consume him. Expect lots of stealth, environmental puzzling, and lots of tensions. It's a little reminiscent of the Kryll sections in the first Gears of War, where light was sanctuary.
It's tense and dynamic. Lights offers safety from the rats, while the shadows keep you hidden from the Inquisition, and you'll have to use both in equal measure to overcome the nightmare.
It's out next year on PC, Xbox One and PlayStation 4
Last Updated: June 15, 2018