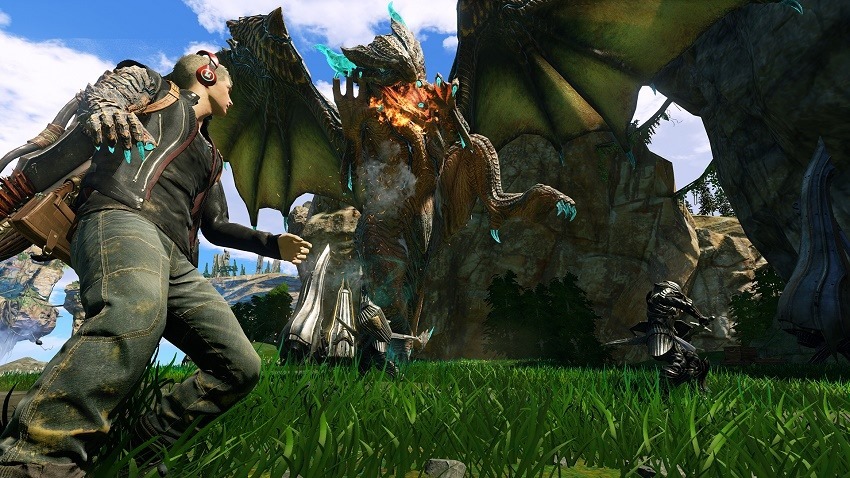 When I first laid eyes on Scalebound, I'll admit that I thought it looked and sounded pretty cool. Early footage had me thinking that it would be a game that combined the likes of Final Fantasy and Devil May Cry, which quite frankly, still sounds kind of glorious.
The more I saw the title in action however, the more I began to think that something about Scalebound just didn't click. I wasn't alone in feeling that way. Here at Critical Hit, and worldwide for that matter, many weren't the least bit enthralled with what they saw showcased.
That dreadful feeling we all felt regarding the fate of the game sadly came to fruition earlier this week. Microsoft announced that after years of development, they were cancelling Scalebound. Platinum Games, the developers, have now come out with their own comment on the whole debacle (via Destructoid):
We're sorry to say that on January 9, 2017, Microsoft Studios announced the cancellation of Scalebound. We are very disappointed things ended up this way, especially since we know many of our fans were looking forward to this game as much as we were.

Going forward, we will strive to continue delivering high-quality games to you, starting with NieR:Automata in March, and including products like GRANBLUE FANTASY Project Re:Link and LOST ORDER in the future.

We will keep working hard to meet your expectations and we look forward to your continued support!

President and CEO
Kenichi Sato
Scalebound's now former Game Director, Hideki Kamiya,  has also shared a few thoughts on the matter over on his Twitter account:
As you may have already heard, Scalebound has unfortunately been canceled. I'm very sorry to everyone who was looking forward to this game.

— 神谷英樹 Hideki Kamiya (@PG_kamiya) January 11, 2017
Sorry to bring you such bad news at the start of the year. All I can do for you is to promise to keep delivering fun games.

— 神谷英樹 Hideki Kamiya (@PG_kamiya) January 11, 2017
I'll work extra hard to never have to let you down like this again, so I hope you will keep watching over us in the future too.

— 神谷英樹 Hideki Kamiya (@PG_kamiya) January 11, 2017
Regardless of how little Scalebound appealed to me, I'm very sad to see it end up like this. I can't imagine how heartbreaking it must be for all those involved to have to essentially throw everything they've worked on straight into the bin.
Here's hoping that whatever their next project is, it's something that sticks. At the very least, Platinum do have some interesting games coming up this year. NieR: Automata for example, has lots of people excited, and it's out soon.
Last Updated: January 12, 2017