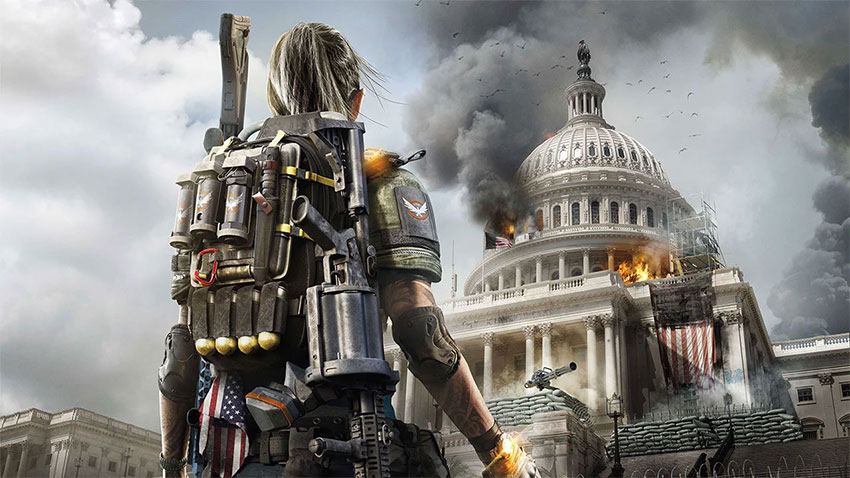 Welcome friends, Romans and countrymen, gather around while I tell you a story about how I got defrauded on the internet over the past week.
Last week I decided it was time to jump into The Division 2 after reading this amazing review and being convinced by friends that they will continue playing after I buy the game.
So I browsed over to PlayStation.com and tried to buy the game. Unfortunately, as I've recently moved, that turned into a nightmare as my account is South African but my card and location is England and I was blocked from buying it.
So I headed over to Amazon to get a code but they only sold physical versions and I hate changing discs. To Google I went and I searched "Division 2 PS4 digital code" and the very first organic result was to Allkeyshop.com, a website that is sitting with a solid 5 stars on Trustpilot.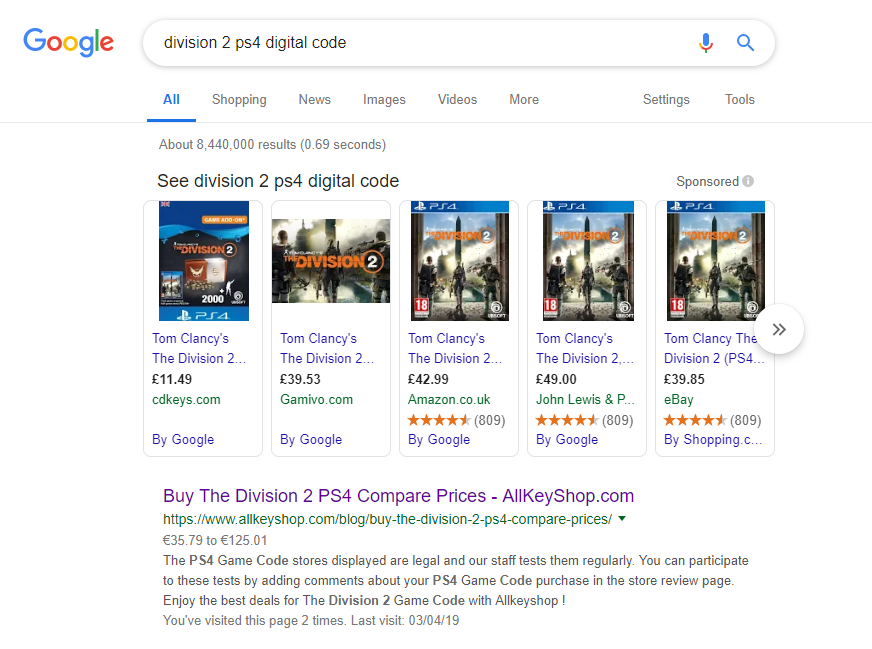 I clicked on the link and the page loads and the #1 offering on the site is for a company called www.play-start.com selling the key for €35.79. This is where I should have scrolled past but the cheap offering nailed me and I do know that people get free codes all the time that they then resell.
So I clicked the link, the resulting website looked pretty decent to be honest, I've seen a lot worse and it looked like someone had put some real effort into making a viable online store. So I continued and purchased what I thought was a code.
Then my confirmation email arrived and it was from g2a-pay.com. G2A is a site known for selling (allegedly) dodgy wares but by this time they already had my money and I was waiting for my code. It didn't arrive, but it's not unusual for a digital site to take a while to send a code to a new customer as they need to check the payment is correct etc but I was annoyed that I didn't get my game until the next day.
I finally got my email confirming the purchase,
but it got worse, and I logged in to get my game and got shown this.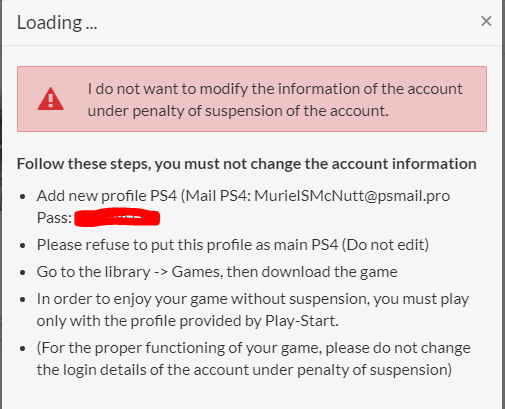 I'd not bought the game, I'd bought an account with the game on it. Now that's dodgy enough to begin with and if I'd paid attention I would have seen that. However, the real alarm bells here are that I'm not allowed to modify the account in any way or make my PS4 the main PS4 for the profile.
So if Playstart were selling accounts with games, which is a very legally grey area, it wouldn't be that bad as you would still own the game you purchased. However with the instructions stating you cannot take control of the profile what is actually happening here is that you are renting access to a profile that has the game, for nearly the full cost of the game.
I immediately logged a support ticket with them requesting a refund as this is not what I wanted, but after 4 days they've marked the ticket as resolved and have refused point blank to refund my money and take back their account.
I have requested that my bank reverse the transaction as I feel strongly that I have been defrauded here and we will see where that goes. However as a Public Service Announcement I thought it would be best to warn everyone that they are not a reputable company and to stay as far away from them as possible.
I'm also very disappointed in Allkeyshop.com for not vetting the sites they link to and subsequently Google for pushing me to Allkeyshop in the first place. These companies shouldn't be allowed to blame algorithms and automated services for everything that goes wrong with their systems.
That all said, it seems to be an increasingly common thing. It appears to be more sinister than a quick buck though, with many believing that sales like this are a way to launder money. To put it at its most simple, it's likely that these accounts buy games using stolen credit cards or otherwise illegally sourced money, and then resell – or rent – those accounts out, turning that illicit money into untraceable, cleaner money. This video by Ruskie explains how criminals use G2A and other dodgy resellers use video games to clean their dirty money.
So, in the end, I'm out of pocket, Allkeyshop got their click and ad views, Playstart got to defraud me, Google thinks they did a good job, and I've helped a criminal clean their cash. I feel like a right tool for falling for it, but hopefully, me making this public stops someone out there falling for the same thing in the future. And hey, if this helps them lose more than €35.79, then I will feel like I got some redemption for their arrogant refusal to refund my purchase.
Last Updated: April 4, 2019