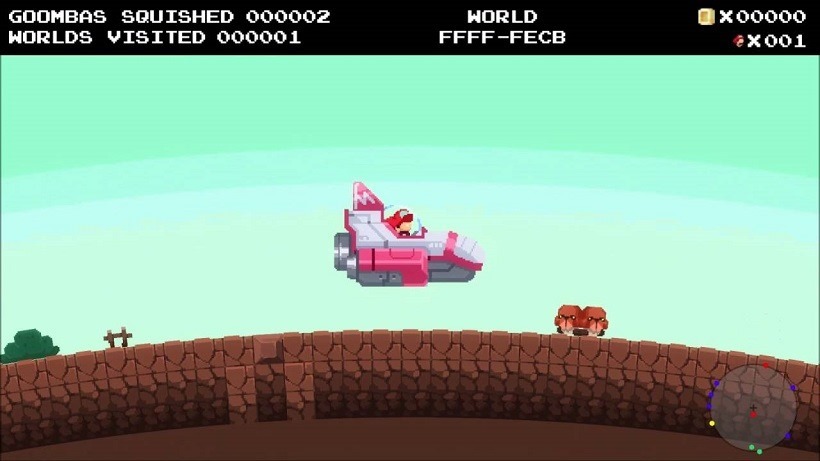 No Man's Sky might not have been all you hoped it would, but that doesn't mean that the concept of exploring a near infinite number of planets in an expansive universe is a bad one. It's more that the game built around that wasn't as compelling as it should've been. So surely then splicing it with a franchise built around good gameplay should fix things, right? Well, No Mario's Sky is certainly trying.
An entry into this past weekend's Ludum Dare 72-hour game jam (and the first candidate for Nintendo's fresh new set of lawsuits), No Mario's Sky is a cheeky amalgamation of both No Man's Sky and Super Mario. You'll take control of the intrepid plumber as he explores multiple different planets, each of which double up as a cyclic Mario level. They're full of Goombas, gold coins and more. And yes, it's likely that Peach is on another planet this time.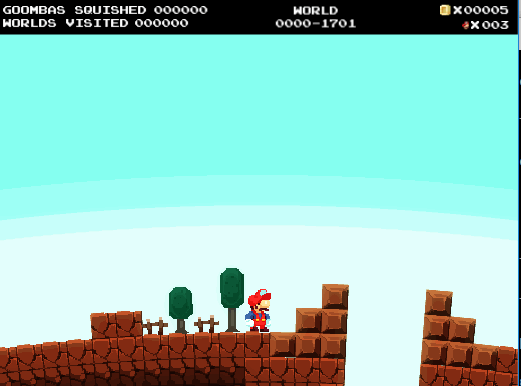 It also delves a lot deeper than that (or as deep as a 72-hour effort can take you), with developers Finder AU describing on their game on its itch.io page:
Featuring 10s of Goombas, An Infinite Universe, Muscle Toad, "Original" Music, "Faithful" Physics, Social Commentary about Interplanetary Colonialism, and a Radical Space Ship; No Mario's Sky is the hackneyed remake-gone-mashup you've been craving.
It's almost certain that this won't be up for too long, with Nintendo notoriously going after any breaches of copyright with some haste. For now though, the game is still up and available for download right here, so you can still get some enjoyment out of the universe that No Man's Sky ignited imaginations with.
Who knows – maybe leading a fat, red Italian plumber through the infinite reaches of space is just what we actually needed. Or at the very least, it's something to make the wait for Super Mario Galaxy 3 easier.
Last Updated: August 31, 2016