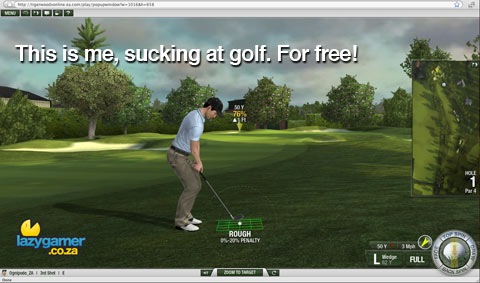 EA have launched Tiger Woods Online in beta form and is free to play.
I loaded it up to give it a test before posting the news, and I have come away pretty damn impressed. Even running it on my baby Macbook Pro in Firefox the performance was very decent (running my graphics, blogging and mail applications too) and the gameplay as good as ever. If you return to the site, you can simply continue playing from where you left off as well without having to download the full 18 hole course again.
The game not only has single and multiplayer options, but has a chat running and shows other peoples shots in real time. You log in using your EA account, download the plugin and off you go.
The plugin was under 5MBs big and loading up the course that I was on used around 30MBs, which is very bearable considering that it's a fully functional game, complete with 3D visuals and voiceovers.
Give it a go, if you please. You can sign up and play it here.
Last Updated: March 26, 2010