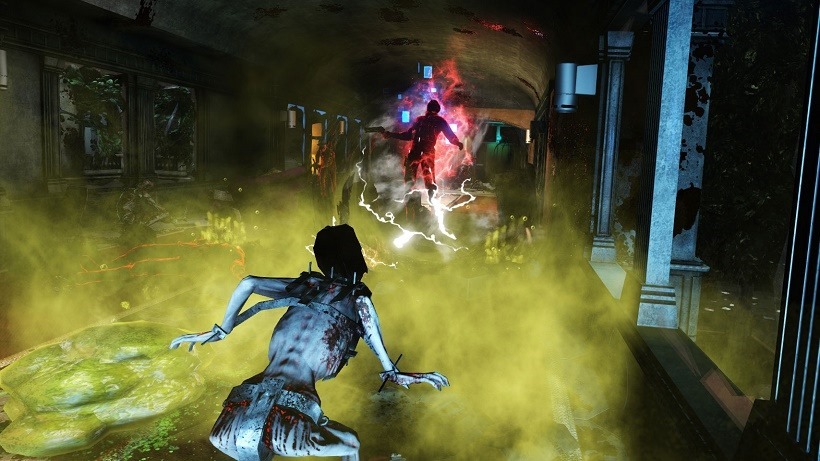 Killing Floor as a franchise, has always been about surviving wave after wave of horrible enemies. Now for the first time ever, players will be able to take control of said enemies.
That's right, now you too can wreak havoc as one of the game's monsters! The latest Killing Floor 2 update, called Revenge of the Zeds, makes this possible thanks to a brand new PvP mode (via VG247):
We've all talked about this one for years – the ability for you not just to kill the Zeds, but the chance to BE the Zed – so here it is! In the all-new Versus Survival game mode, up to six players can be their normal, Zed-slaughtering selves, while up to six more can play as the Zeds. Work your way through multiple survival waves, all the way up to the Boss.

Can the Human team make it through all the waves – or can the Zed team stop them before they get to the end? 6v6 PvP gameplay with every weapon, Zed and death!
That actually sounds freaking awesome! The premise reminds me a lot of Left 4 Dead's Versus mode, which I spent many an hour in across both games. I imagine this new Killing Floor 2 PvP mode will play similarly. How's how it works exactly:
If you join the Zed team, you'll get to be any of 11 playable Zeds. Start as one of the mindless horde and work your way up through the waves, to play as a Scrake, Fleshpound or even the Patriarch himself! And to make them all more interesting to be, more dangerous to fight – all of the Zeds will have special attacks and abilities when controlled by players. Extra leaps, jumps, speed… new attacks… plenty of ways to freak out the Human team!
Ok, it's a little more involved than Left 4 Dead's PvP it seems. There are far more Zeds to take control of, and a progression system of sorts. That, and each Zed has some buffs not seen in the traditional Killing Floor experience.
It really does sound like fun. Perhaps it's time I bit the bullet and invested in Killing Floor 2. It's on special at the moment, at 33% off, and selling for just R213,73 on Steam.
Last Updated: April 8, 2016