As eSports continues to grow in South Africa, more and more gamers are partnering up with multi-gaming organizations and other sponsors. It is understandable that the thought of free gear, free travel and the promise of salary is enticing, but be warned as you may be giving away a bit too much.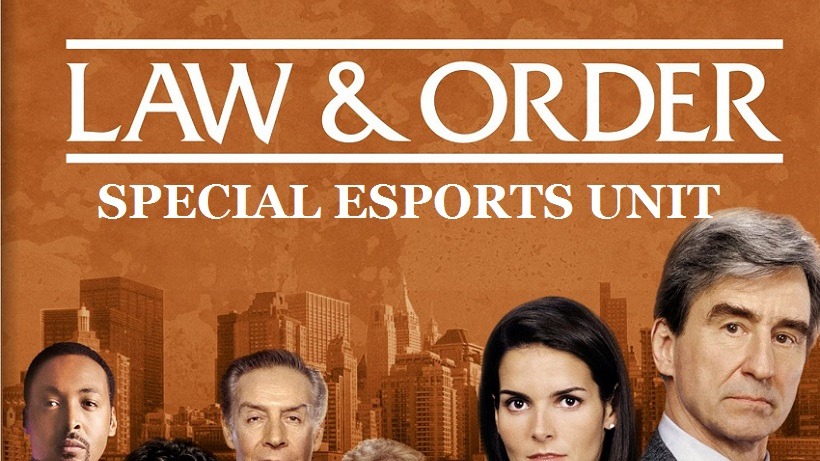 Fnatic players fight back
It's not only a concern for South Africa. Last week Fnatic players were refusing to sign their new contracts over an intellectual property and power of attorney clause.
The issue with the newly revised contract was Section 8, Intellectual Property.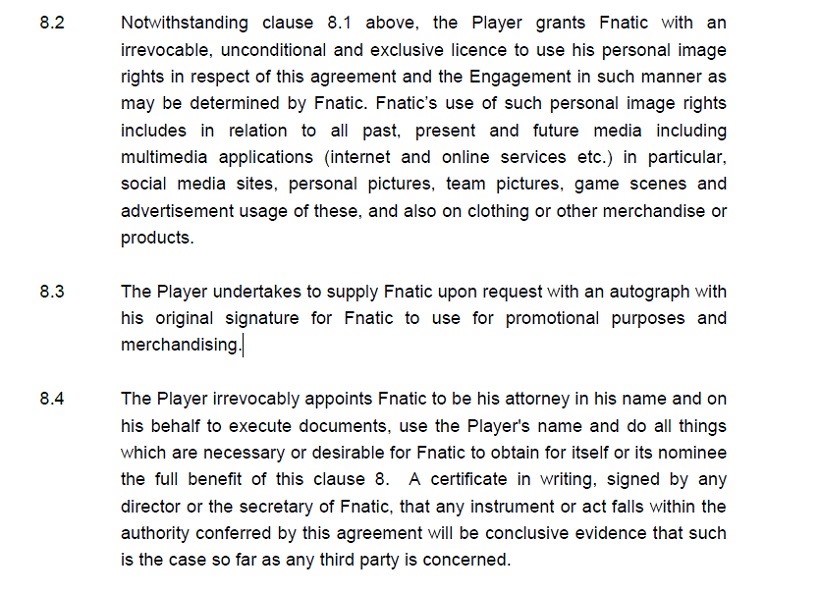 In summary, the clause states that players are to "irrevocably" and "unconditionally" sign their player names and aliases to Fnatic for their sole benefit.
This section of the contract caused an uproar within the organization, but the legal minds of Reddit shed some light on "Power of attorney," and the above mentioned clause.
"Should be made clear, since a lot of people see attorney and immediately jump ship, what "powers of attorney" actually means. Assigning powers of attorney is actually commonly done where, as here, one side is vastly more sophisticated regarding an issue/relationship than the other. What it does is allow for one party to sign agreements in the name of the other, binding the other party. In powers of attorney agreements, the granting party (grantor or principal) becomes bound by the agreements and actions of the receiver (agent or attorney). This isn't necessarily limited to legal attorneys.

In this context, the power of attorney is granted to Fnatic by the players limited to clause 8, the clause dealing with intellectual property. What this does is it allows Fnatic to sign publicity and release agreements that bind its players to events/deals Fnatic finds. Yes, this obviously takes some freedom away from players. But the point of PoA agreements is to empower a more sophisticated and more capable party to exploit your rights and powers in a way you probably would or could not on your own. Fnatic can find events and deals for their players. PoA allows Fnatic to do that by signing on their faces and trademarks, while the players focus on gameplay/their own specialties (streaming revenue).

MY issue is with the term irrevocable as used here. PoA clauses create fiduciary relationships between the signors. Fnatic now is obligated to act in the best interests (to a reasonable extent) of the players as it relates to their IP matters. But generally PoA clauses are revocable, and for obvious reasons. Once the agent stops serving your interests, you should be able to terminate them. Irrevocable PoA clauses aren't new, but they're usually used in cases where (1) the parties areslightly adverse in their interests (e.g. parents in a custody battle often have to sign PoA agreements that authorize court clerks to receive documents for them) or (2) the grantor recognizes that its future decision to revoke might not be in its best interests (e.g. someone with alzheimers often grants an irrevocable PoA to a relative or attorney to deal with things like wills and trusts).

IP rights between a player and team are certainly not the kinds of issues where irrevocable rights are common. I'm not sure why Fnatic decided to go that route, but I imagine it's because they didn't see a way to revoke besides walking away from the agreement altogether. I think it's fine that Fnatic assumes a fiduciary responsibility here to market out their players' trademarks and publicity rights. But making that relationship and grant of rights irrevocable makes little sense here and is certainly a cause for players to be concerned." – /u/RisenLazarus
There is a full write up on the situation on Breitbart.
Always seek advice
If you're one of the fortunate few, like myself, who have a family member or friend who is in the legal profession, always seek their advice when you receive a contract. It will take them no longer than 10 minutes to point out where you're being screwed over, and yes a lot of companies will try to screw you over. Some things to always look out for are:
Intellectual Property clauses
As seen above, intellectual property clauses can be a nightmare, but they get much worse. I once had a contract which said anything I come up with, or create, becomes the legal property of the company. So if I had an amazing idea which could make me millions it would go to the company. Intellectual Property clauses are often a big red flag, so make sure you have a good read.
Exit Clauses
Most contracts should have an exit clause. Make sure you understand what warrants your departure, and if you're able to get out without a scratch. Often organizations will provide compensation for travel, and equipment. The equipment may be bought or sponsored, so make sure it's clear what is stated about the equipment once you part ways with the company.
Breach of contract
This is a rather big one. If you're in breach of your contract, make sure that the ultimate punishment is termination. There could often be penalties such as returning your equipment, paying for your equipment or worse paying for the expenses which were allocated to you during your time at the organization.
These are just some red flags to keep at eye on when signing on to any sponsor or organization. There may be a few more, but now hopefully you've been warned. If you feel like you've already been wronged and are currently in a contract, seek legal advice immediately and see if you're able to revise the contract. I hope this helps.
Like esports?
Check out esports central
Last Updated: October 26, 2015