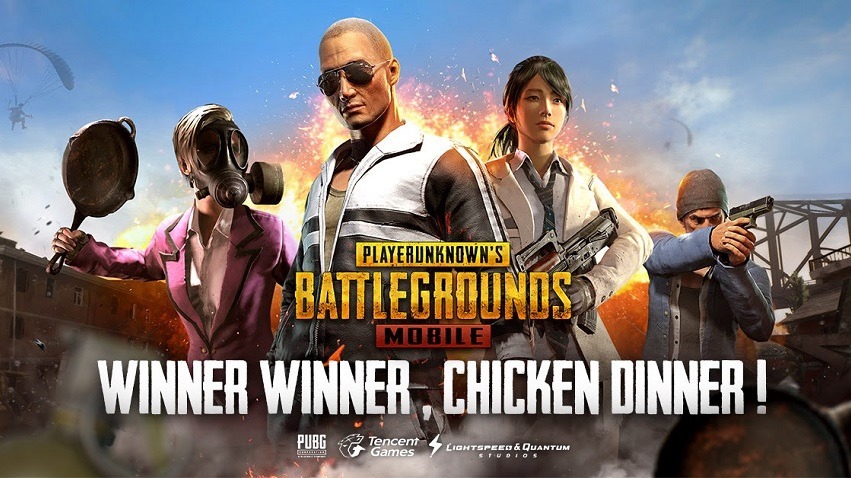 The next big race in the Battle Royale saga is already clearly defined. While Fortnite is running its own tests for an iOS version of their fun, smaller last man survives mode, PlayerUnknown's Battlegrounds has already been all about that life in China. It's taken a while, but Tencent has finally recognised the need to bring it to the West. Which is why last night PUBG Mobile went live in the United States on both iOS and Android. And it honestly has no right being as good as it is.
This isn't a compromised mobile port of a game you might already love on PC and Xbox One. This is the full PUBG experience, meaning there's still 100 players (or, a mix of players and bots) parachuting on to an island that you'll immediately recognise. Controls are the awkward on-screen virtual sticks and buttons, but with some thought behind them. Movement can be locked in a direction while you survey the hills around you. Aiming is made easier by duplicating the fire buttons so that you can still strafe and shoot. And contextual presses for healing items and reloads are away so that they aren't accidentally pressed, but easy to reach when you need them.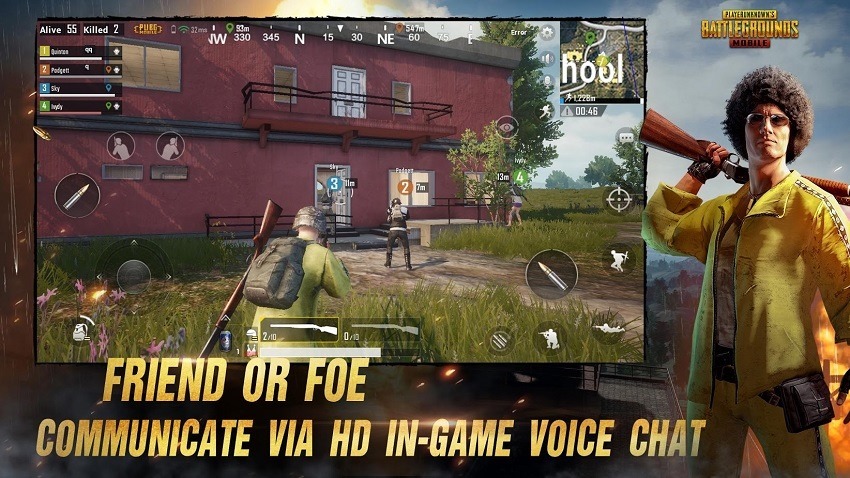 There are some mobile-specific enhancements that are made to make looting a lot easier too. Items on the floor come up as a box that you can tap, with highlights applied in two flavours. White means the item doesn't current complement your loadout, and needs to be physically tapped to be picked up. But those in yellow recognise your current equipment and deem themselves useful in context. That means sights will automatically be picked up and swapped out, better backpacks and armour will change on the fly and ammo will just scooped up as you pass by. There's less finicky inventory management, which is a treat on a smaller screen.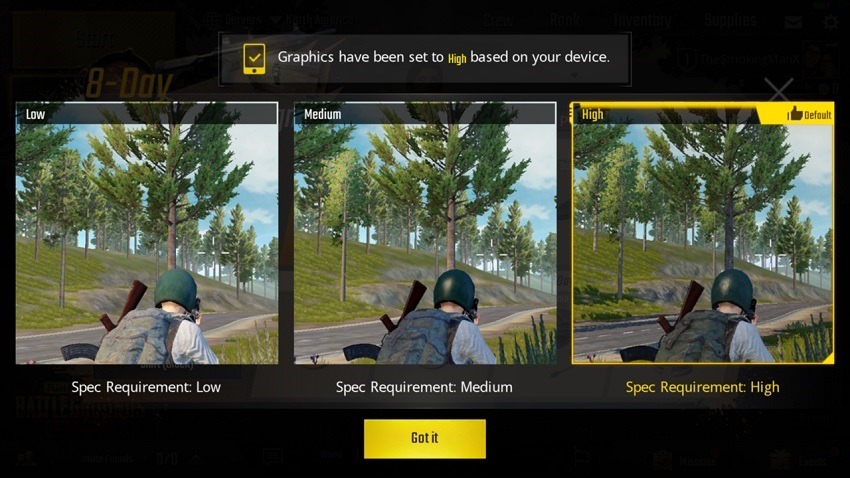 Performance is also great, with the game allowing you to select between preset framerate modes and overall performance presents to suit your device. It's clear Tencent wants a lot of people playing this, so don't fret if your smartphone is slightly older than flagship. I found the game to run incredibly smoothly on my iPhone 8, so much so that I wished the same could be said for the current Early Access version of the game on the much more powerful Xbox One X. I snagged seven kills and a second place in my first game, but it's clear that servers need to fill up with fewer bots and more people to really get that tension feeling just right.
Still, it's a strong showing for PUBG in the early days and a glimpse of where the next fight for market lies. It should start launching in other markets very soon.
Last Updated: March 20, 2018