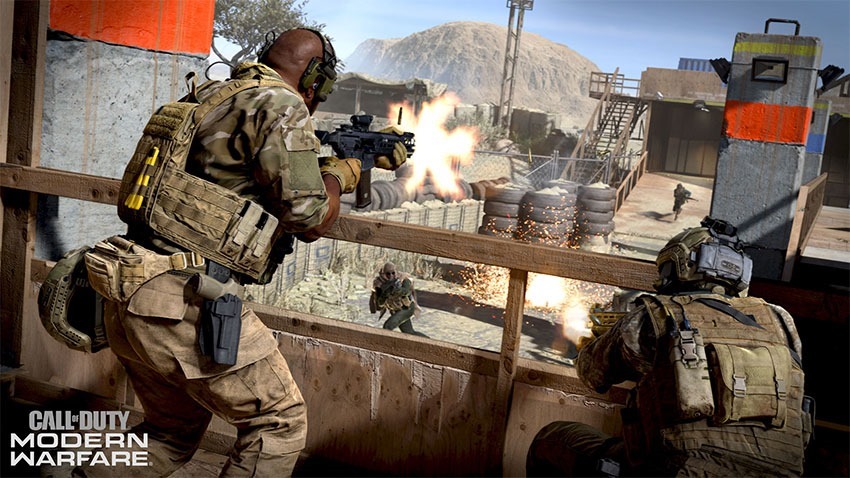 Call of Duty: Modern Warfare is coming in October, and it's shaping up to shake the formula a little. With a brand new engine (finally!), a bit more gravitas in the story-telling department, cross-platform multiplayer and a slew of interesting multiplayer modes, this could be a return to form for Infinity Ward. As announced last night, there's an alpha of the games intriguing 2v2 multiplayer mode coming to PlayStation4 owners this weekend – letting anybody with a PS4 and an internet connection give the mode a whirl before the game goes into beta.
The alpha will run through Friday, August 23 until Sunday, August 25 – with a pre-load available before the alpha kicks off. You won't even need a PlayStation Plus subscription to get in on the action. The 2v2 mode is just a small slice of the game, but it's one I'm keen for as I find the regular multiplayer modes a bit too chaotic. As for the content in this alpha? You get access to five different maps, with multiple operators available. At least one variant of the mode – pickup – will be available to play, with more content added over the weekend. Here's a look at the 2v2 mode in action. We got to go hands-on with the game at Gamescom yesterday, and had a very, very good time indeed:
If you like what you see this weekend, there will also be a beta period before the game launches in October. Here's the schedule of how that'll work:
Weekend 1 – PlayStation 4 Exclusive:
September 12 to September 13: PS4 Early Access.
September 14 to September 16: PS4 Open Beta.
Weekend 2 – PlayStation 4, Xbox One, & PC on Blizzard Battle.net:
September 19 to September 20: Early Access on Xbox One and PC. Open Beta on PS4.
September 21 to September 23: Open Beta on PS4, Xbox One, & PC.
If you need more info on the beta, you can get all of that right here.
Last Updated: August 20, 2019