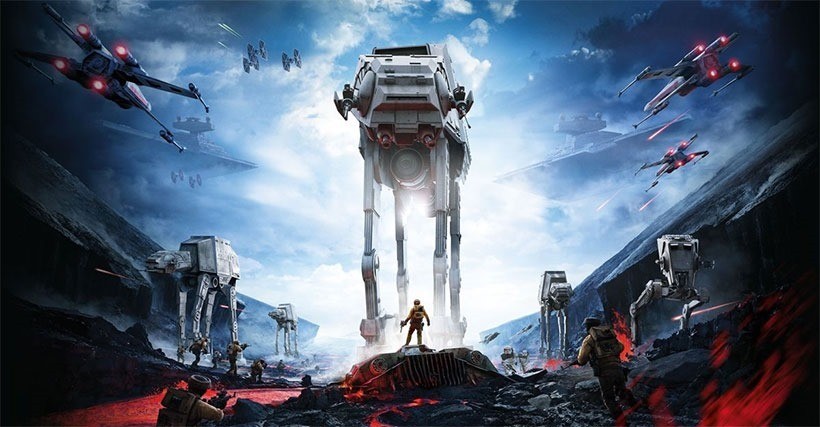 Last Week, Star Wars: Battlefront was released – bringing fans of the original trilogy their best chance of experiencing key moments from the franchise. If you like blasters and stormtroopers and Darth Vader, it's probably just the thing for you, unless you also require silly things like "depth" and "balance" in your shooters.
Thanks to its legacy and the IP to which it's attached, Star Wars: Battlefront is indeed doing pretty well (Despite being, to some, a load of bantha poodoo) – and it makes sense, Star Wars is always going to be popular, especially with all of the Force Awakens hype in full swing. It may or may not be surprising to you that it's most popular on Sony's console.
According to a third party tracker, the number of people playing Battlefront on the PlayStation 4 is higher than the number of people playing it on the Xbox One and PC combined. The information, the tracker says, isn't estimated. Instead, it's pulled directly from EA's servers, so it's about as accurate as its gets.
According to the tracker, there (are at time of writing) 120,744 people playing the game. Of those, 71,187 are playing on the PlayStation Four,  37,336 are playing on Xbox One, and just 12,221 are playing on PC. In the last 24 hours, the peak numbers for each platform were 183,329, 104,993 and 48,292 respectively. In both situations, the PlayStation 4's tally was higher than the combined numbers for the other platforms.
While the player disparity between the PlayStation 4 and Xbox One isn't particularly surprising given the respective player bases for each console, the low number of PC players is a little. The game looks and runs far better on PC, and unlike many recent releases mostly works without the need for gargantuan patches. It is, however, missing a few things that PC gamers deem necessary; things like mod support and server browsers.
What is does highlight a little though, is perhaps why publishers tend to focus on console games and PC gamers so often end up with the short end of the stick.
Last Updated: November 23, 2015