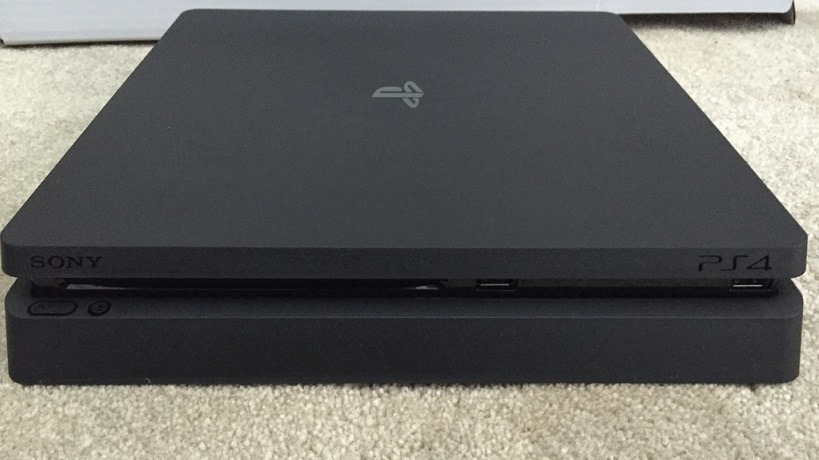 Sony is just weeks away from hosting a PlayStation Event in New York City, the home to the very first PlayStation 4 reveal. But it wouldn't be a supposed console reveal without a few leaks beforehand, and internet sleuths were cutting it close given the timeframe. That changed last night, as a bunch of images reportedly showing off a new PS4 appeared on an auction website. it's just not the PS4 you may have been expecting.
While Sony is reportedly preparing to show off the PS4 NEO – a beefier, more powerful version of the current PS4 – the images that appeared online last night are instead for a slimmer, standard PS4 model. The images show off the sleeker PS4 and its box, which bears a 500GB sticker and the regular PS4 name. It appeared for auction on a now removed listing, with the console apparently originating from somewhere in Europe or the Middle-East.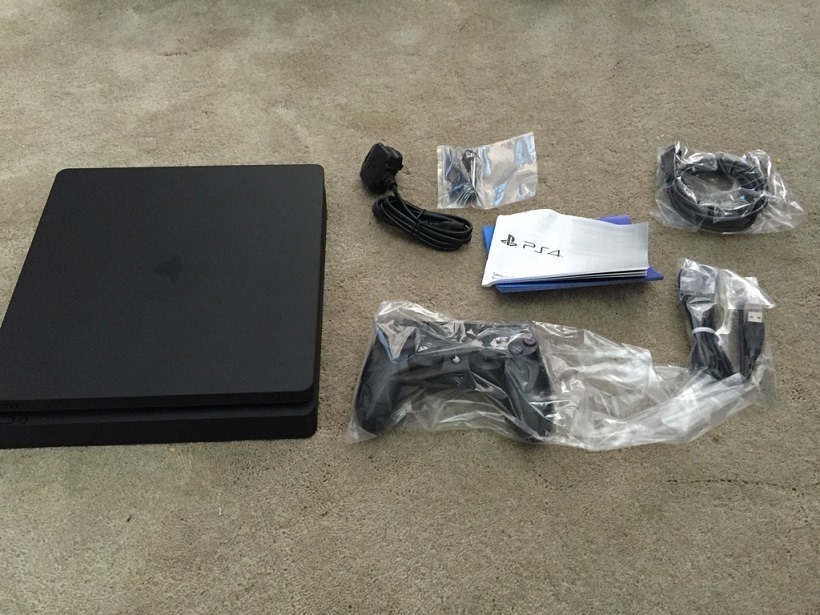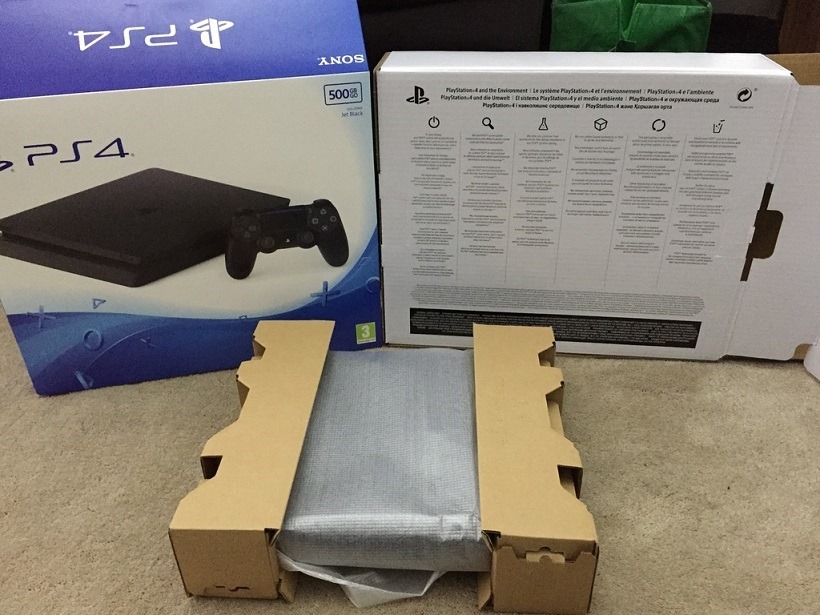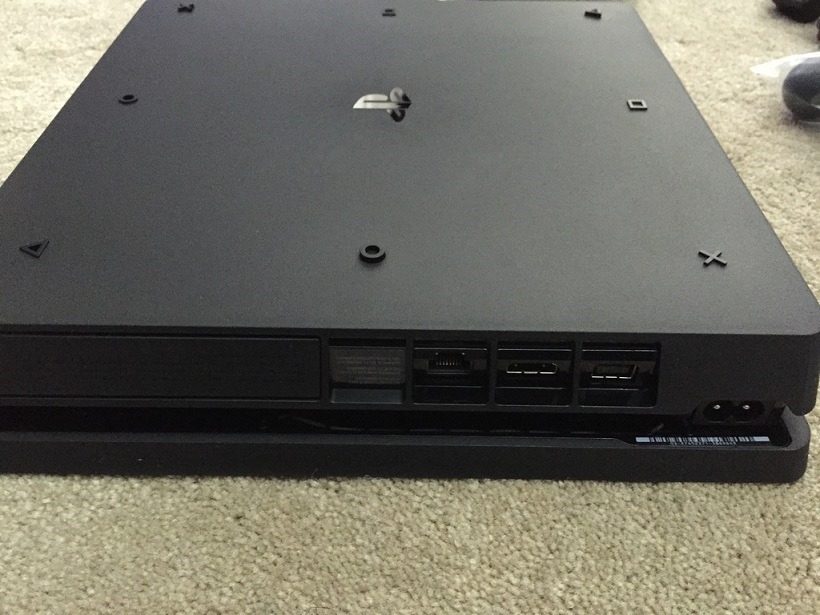 As for the design, it's certainly thinner with a few changes. The sharp, angular edges have been smoothened down for a more rounded finish, while the frustrating touch buttons are nowhere in sight. Instead, they've been replaced by two physical buttons on the front, which as also clearly labelled so you don't end up ejecting a disc when you just want to put the console into rest mode. The only other major difference is the omission of the optical port, otherwise it looks like the same PS4 you know and love.
It isn't, however, the PS4 NEO (or at least there are no indications on the box or otherwise to suggest so). This means that Sony could very well be preparing the reveal of two consoles at the event, with this Slim model presumably taking the place of the regular PS4 on shelves soon after (much like the Xbox One S). It would be the more expected move, with Sony having produced Slim versions of their consoles during each generation. We'll have to wait until September 7th to learn more.
Last Updated: August 22, 2016