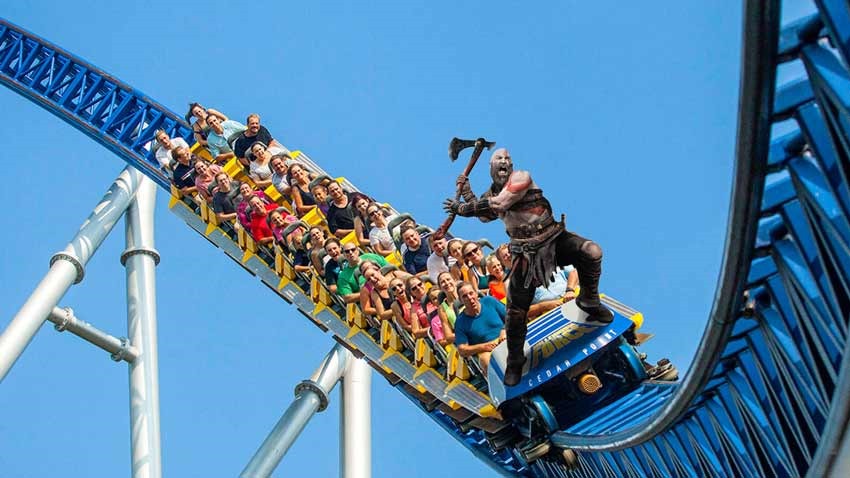 In the paraphrased words of Freddie Mercury, can anyone find meeeeeeee, some fresh ps5 details to loooooove? PlayStation CEO and President Jim Ryan might know a thing or two about what fans can expect from that console when it arrives just in time for the 2020 silly season, with the big cheese spilling a bunch of beans yesterday in his interview with GamesIndustry.Biz.
"These are gamers who are networked and sticky and engaged and passionate about PlayStation to an extent that we've not seen in previous generations," Ryan said.
As we move towards the next-generation in 2020, one of our [Sony's] tasks — probably our main task — is to take that community and transition it from PlayStation 4 to PlayStation 5, and at a scale and pace that we've never delivered on before. Everybody, not just PlayStation, is in for a rollercoaster ride of constant evolution.
The next generation should have some smoother sailing for game developers as well, with Ryan explaining that studios working on games for the platform have had an easier time so far transitioning to Sony's new hardware:
One thing that makes me particularly optimistic that what we're hearing from developers and publishers, is the ease in which they are able to get code running on PlayStation 5 is way beyond any experience they've had on any other PlayStation platform.
Yesterday was a big day for Sony, as the Japanese company named Horizon Zero Dawn developer, Guerrilla Games managing director and co-founder Hermen Hulst as the new top dog in the company. Hulst is now PlayStation's Worldwide Studios boss, taking over from the universally beloved Shuhei Yoshida.
Last Updated: November 8, 2019