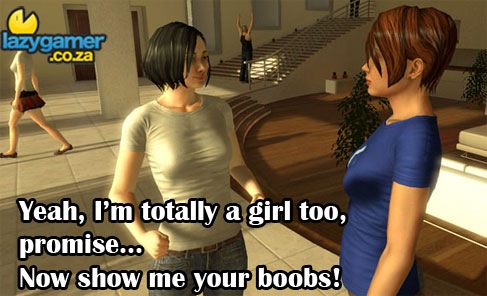 PlayStation Home is – if you'll excuse my Swahili – [email protected]#ing pointless. Sony's attempt at replicating Second Life ranks only slightly above Xbox Live Avatars on the list of "completely useless things added to consoles this generation that serve as a great way to fleece consumers of their money." The biggest problem with Home, aside from the idiots who harass female avatars, is that it's so disconnected from the rest of the console's function.
That looks set to change, as Home will be receiving a significant upgrade – Bringing it just that little bit closer to what Sony had envisioned for the service.
The most important new feature in PlayStation home 1.3 is Universal Game Launching. While the game launching feature was available in a few select titles (such as Street Fighter IV, Resistance 2, Far Cry 2 and Motorstorm), it'll now be available for all PS3 games, meaning you can hook up with friends in Home and start a game without having to exit the application. One major benefit of Xbox Live is that just about everything is integrated into the system and it's changes like this that bring the free PSN ever closer to Xbox Live's subscription service. It still doesn't mean I'll ever use Home, but it's nice to know the functionality is there.
You can expect Home 1.3 to be available some time next month.
Aside from a few bug fixes and tweaks, the rest of home's additions continue the tradition of being largely useless.  Read up on those over at the Official PlayStation Blog
Last Updated: August 20, 2009