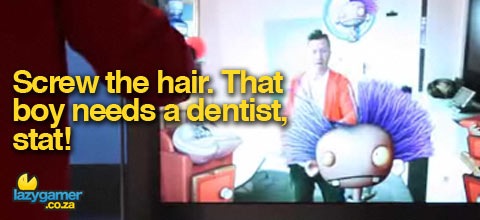 A new developer diary with Supermassive Games shows off a whole lot more of the Playstation Move that we haven't seen before.
Supermassive Games are working on a game that currently falls under the working title of Playstation Party and looks to focus on augmented reality mini-games. For those of you who aren't aware of the technology, augmented reality basically means that digital stuff is added to the environment that you are in (inside the video playback of yourself) and you interact with it.
They take a few pokes at the Wii as well and are sure to let us know that the Playstation Move technology is the sole reason that digital foam fingers are the way of the future.
Great, more mini-games. That's fantastic, really. Now how about one of you developers show us how we will be able to use the Move to browse 3D items in a roleplaying game store, or something cool like that.
There is so much potential here, and I'm not seeing any of it yet.

[via CVG ]
Last Updated: May 3, 2010