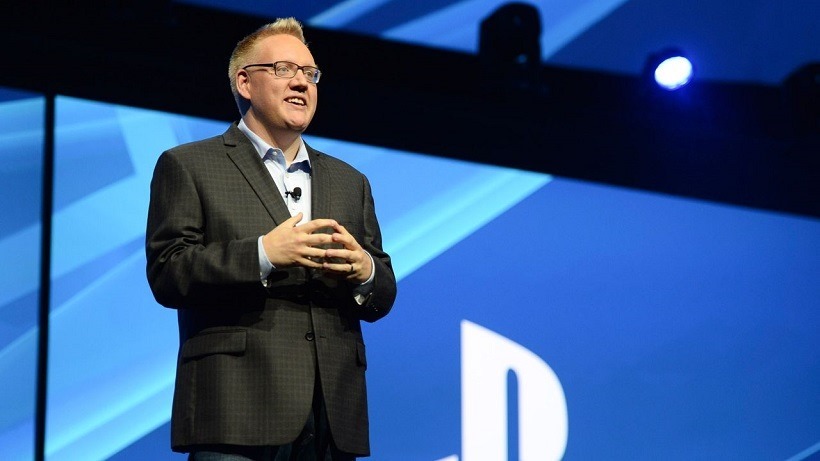 If you've watched any PlayStation Press Conferences over the past few years, you've likely met Adam Boyes. The Vice President of Publishing and Developer Relations, Boyes as been a prominent figure for Sony and the PlayStation brand on stage. He has, however, taken his last shot at it, with Boyes announcing his departure from the company a few hours ago.
Adam Boyes was in charge of handing relationships with third-party developers while at PlayStation, and ensuring that their games were given the proper support when seeking publishing on a Sony platform. Today, he enters the other side of that interaction, with Boyes revealing that he is returning to independent games development. Prior to starting at Sony in 2012, Boyes was doing just that, and has missed it terribly.
After an incredible journey here at PlayStation, I've made the very hard decision to return to the world of game development!

— Adam Boyes (@amboyes) 8 July 2016
Soon after joining Sony in 2012, Boyes became a prominent figure for the PlayStation brand. He appeared on-stage at events like PlayStation Experience, E3 and Gamescom (when Sony still attended that) over the years, dropping major announcements along the way. Most people will likely remember Boyes from that E3, where Sony wiped the floor with Microsoft's proposed console DRM plan with one simple video.
He undoubtedly leaves a major hole back at PlayStation, and one that is likely to be filled relatively soon. It's unlikely that his departure didn't come with some fair warning internally, so it's doubtful that Sony has been caught off-guard entirely by this. Still though, Boyes has done some important work at PlayStation for the past four years, and will definitely be missed there.
As for Sony in the immediate future, they're likely to skip a press conference again at Gamescom and reportedly focus on a massive showing at the Tokyo Game Show in September. The company is rumoured to finally announced their PlayStation 4 NEO at the Japanese event.
Last Updated: July 8, 2016