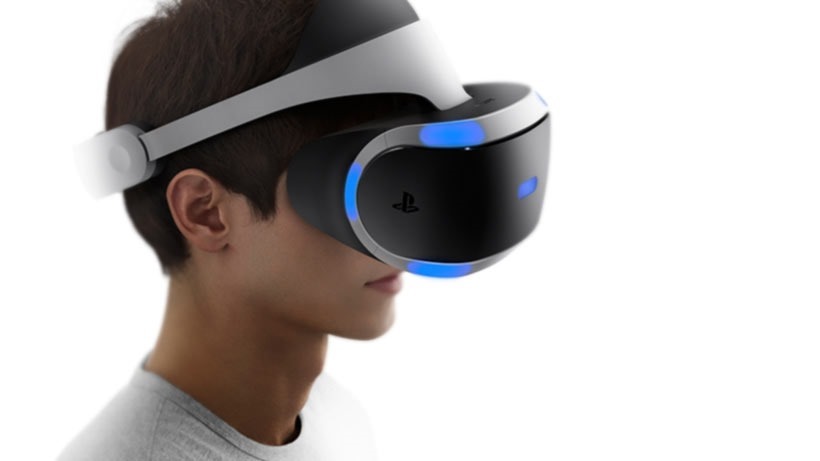 Virtual Reality is coming! It's also going to be prohibitively expensive. We know that the Oculus Rift is going to cost $599, while HTC and Valve's own Vive is set to retail for an eye-watering $799. We still have no idea what Sony's console-bound VR setup, PlayStation VR will cost, but the hope is that it'll be quite a bit less than the competition.
There is, however, a question of performance. The PlayStation isn't nearly as powerful as the sort of PC you'll need to run Virtual Reality applications, which has many wondering if the PSVR will be able to run games well enough. Apparently it's not something to be too concerned about.
According to Dr.Richard Mark, speaking about the PSVR at the Vision AR/VR Summit last week (in a talk that is now available online), middleware providers have claimed that the PSVR is effectively roughly 60% more powerful than a similarly specced PC. Apparently the PSVR now has very little noticeable screen door effect, and thanks to Sony's fancy reprojection tech, is pretty gosh-darned smooth.
This all lines up rather spectacularly with another VR developer speaking on Reddit, who said that PSVR is more than capable.
"PSVR is extremely close to being on par with Vive and the Rift w/ a gtx970 based on the tests I've done. The team from Epic (Nick & Tom) have also stated the same in at least one of their VR Twitch streams. If your app runs at 90Hz on a PC with a gtx970 then you should be very close to 60 on the ps4. And with the 120Hz reprojection applied it's glassy smooth."
Last Updated: February 26, 2016