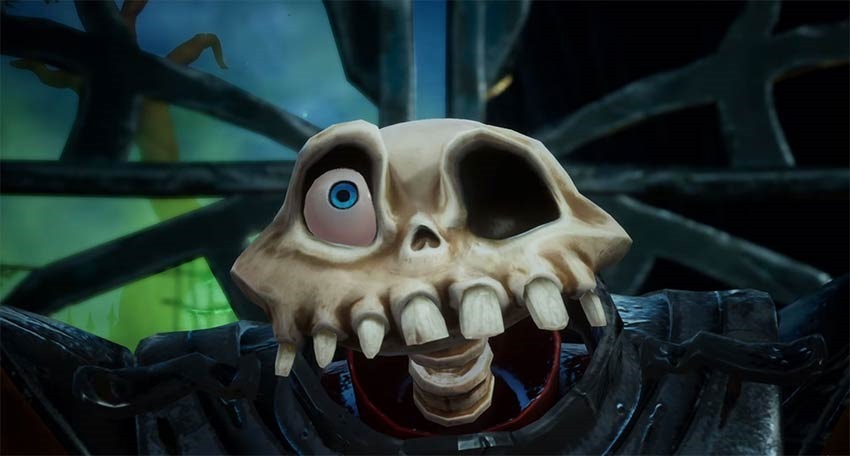 A little while back, Sony appropriated a Nintendo-esque way of showing the world its upcoming games. When Nintendo stopped doing great big E3 press conferences, they opted to show off their impending wares through pre-made videos in a segment called Nintendo Direct. Sony started doing the same thing, calling it State of Play.
And there's a new State of Play later this week, where Sony will demonstrate its slate of titillating titles. At 3 PM Pacific time on Thursday (That's the stroke of Midnight on Thursday Night into Friday morning for those of us in South Africa), Sony will give us an extended look at its remake of MediEvil, along with a look at a brand new, unannounced game. In addition to that, viewers can expect "updates and announcements from upcoming PS4 games."
Given the show's proximity to E3 (OMG IT'S NEXT MONTH!), you might expect a hit or a tease about the company's next generation hardware. Prepare then, to be disappointed. In the announcement post, social media director Sid Shuman specifically says not to "expect updates relating to our next-generation plans this time."
Given that games like The Last of Us II, Ghost of Tsushima or Death stranding weren't specifically namechecked, I wouldn't expect to see those either, unless they're included in some sort of sizzle reel. In fact, the whole post seems worded to help gamers temper their expectations. It'll just be a 10 minute show, for starters.
You'll be able to watch live on Twitch, YouTube, Twitter, and Facebook, though given the timing, it might be best to just catch the news in the morning.
Last Updated: May 7, 2019