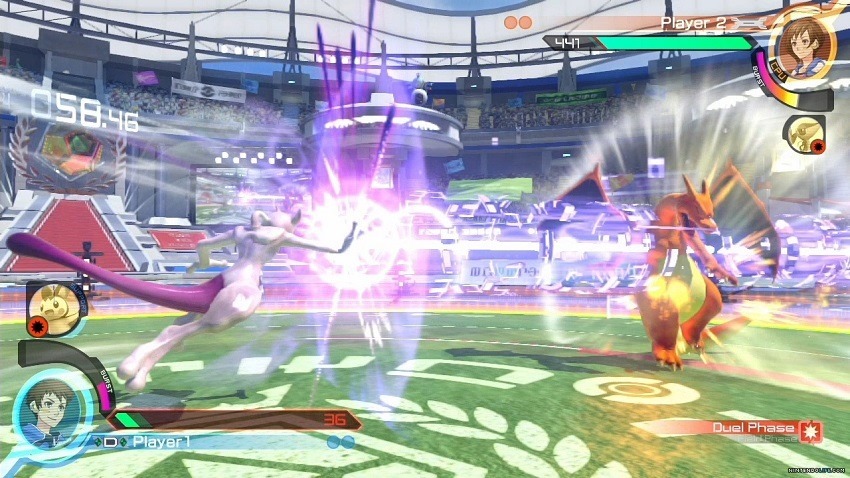 Today was meant to be the day Nintendo finally announced a mainline Pokémon title for the Nintendo Switch. It was – but in classic fashion Nintendo isn't doing what everyone expects them to, and instead going with the least obvious route. The idea of a mainline Pokémon game coming to Switch has been floating around for months now, but instead the new core games are going to that other handheld.
Here's everything you might have missed during Nintendo's bait and switch Pokémon Direct
Pokken Tournament DX coming to Switch
Ok so there is a Pokémon game coming to Switch, and it's the rather great Pokken Tournament title from the Wii U. Branded now as Pokken Tournament DX (or Deluxe, like Mario Kart 8), the port is exactly what you'd expect. It bundles the same Wii U experience with all of its content, along with five brand new Pokémon to play as. That's basically all Nintendo wrote. It's out on September 22nd.
Pokémon Ultra Sun and Ultra Moon
Already bored with the Pokémon game that came out not even six months ago? Nintendo isn't. In fact, they're hoping you'll buy it again. Ultra Sun and Moon will give players another story to follow on the same island as last year's game, with some friendly new Pokémon for you to catch along the way. It's not a sequel, but more like repackaged additional content. And it's coming to the 3DS exclusively. That hope that Sun and Moon might be coming to Switch? Dashed! Ultra Sun and Moon is out on November 17th.
Pokémon Gold and Silver coming to 3DS Virtual Console
To remind everyone again that Virtual Console support is still up in the air with the Nintendo Switch, Nintendo has revealed that ports of Pokémon Gold and Silver will be making their way to the 3DS in a few months. The Gameboy Advanced Colour titles will be added to the robust Virtual Console library on September 22nd.
And that's it. Nintendo usually reserve their Pokémon announcements for separate events, so I wouldn't exact hold my breath for the rumoured Stars to make an appearance at E3. Will Nintendo ever bring Pokémon to a home console? Find out next time.
Last Updated: June 6, 2017