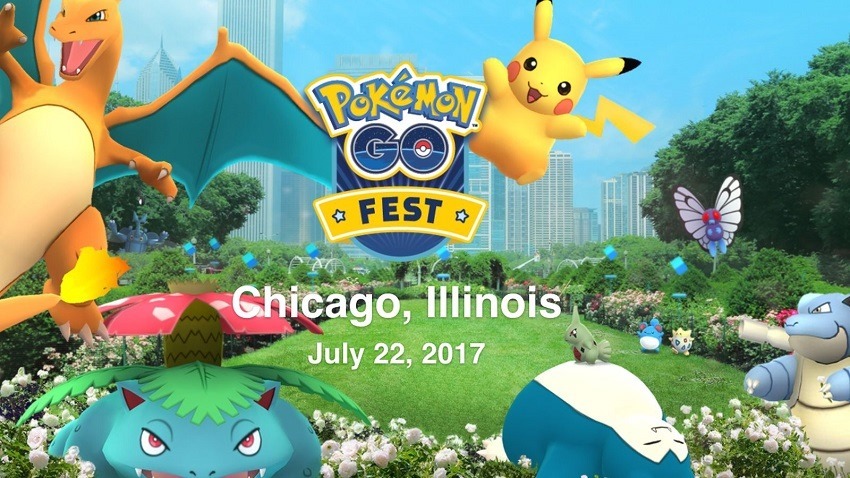 Pokémon GO is still very much a phenomenon, even if you might not see it around as much as when it launched around this time last year. But it's no question that Niantic have a feverishly passionate community following them, which made the game's first big community event in Chicago so high stakes. Pokémon GO aficionados from all over the world flew into the city for the exclusive Pokémon hunting party, which would be the birthing ground for the game's first Legendary Pokémon. Sadly though, things fell apart rapidly.
Long lines leading into the event (with a venue that clearly couldn't hold the number of ticketed players) was only the first sign of growing problems. Soon after festivities kicked off the game crumbled – its servers unable to handle the volume of players from the park and worldwide players attempting to join the action. Local cellular companies were just unable to deal with the requests, leading to a park full of Pokémon players that couldn't get into the game for more than a few seconds, if at all.
Here's a cringe-worthy recap of the entire event, where you can see how things spiralled out of control.
Things continued to get worse from there. Niantic representatives were jeered every time they came on to stage, attempting to continue the event despite the numerous technical issues they were having. Eventually they began addressing the faults, assuring players that they were working as fast as they could to restore the game. The crowd chanted and booed as issues continued, eventually forcing Niantic to take action. They immediately announced a refund to all attendees (tickets were $20), and promised each one $100 worth of PokéCoins.
The event itself was also shut down early, but not before Niantic made the necessary changes to the game for people to get their just reward. The event was meant to culminate in a massive final raid to take down the game's first Legendary Pokémon, Lugia, who was instead released unceremoniously to every player in the world. All attendees could redeem Lugia for free too, as Niantic increased the radius around the park to allow for fans who had yet to get into the event to at least participate.
Team Mystic's mascot, Articuno, was released shortly afterwards too, thanks to the efforts of Mystic players during the short-lived event. Both Legendries are now in the wild for everyone to catch, and should appear with countdowns attached to them. They'll be tough fights, but not tougher than the one Niantic has on their hands after such a botched first event.
Last Updated: July 24, 2017