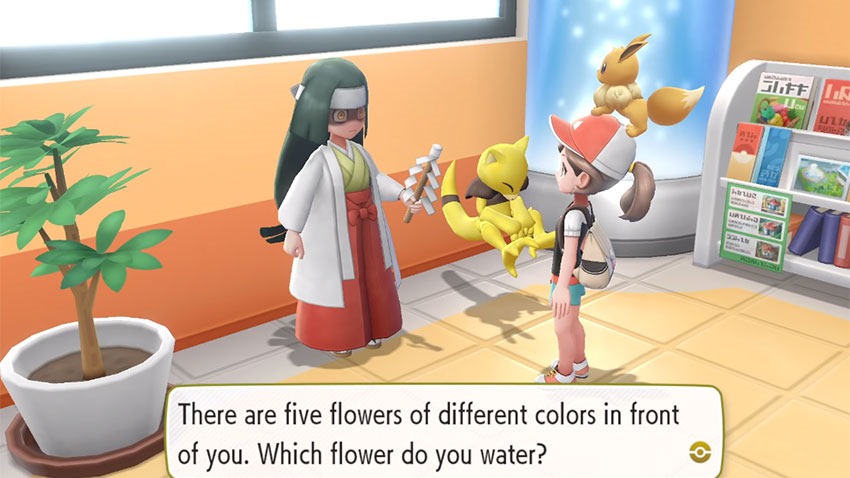 There are Pokémon players, and then there are Pokémon players. You look at the competitive side of the franchise, and you'll find yourself tumbling down a Lopunny hole where every single facet of the training of a Pokémon requires hours upon hours of pitch perfect breeding and effort. From effort values to overall stats, creating the best Pokémon for competitive battling is a game in and of itself.
Pokémon natures play a large part in that cycle as well. Depending on the pocket monster and the moves chosen for it, you might want to send a fella with a Hasty attitude into battle so that you can secure a quick opening attack, or maybe you'd prefer a partner whose Adamant nature amplifies attack at the cost of Special Attack stats. Usually, one nature amplifies one battle stat by 10% while lowering another by the same amount.
Generally speaking, catching and breeding a Pokémon to have a certain nature is a time-consuming process. What you get is what you're stuck with and there's no way to change it…unless you're playing Pokémon Let's Go Eevee and Pikachu this month that is. Yesterday's livestream from the Nintendo Treehouse revealed that players  will be able to visit a Fortune Teller who'll be able to influence the nature of wild Pokémon that players can encounter.
Speak to the mystic 'mon expert, and she'll cast a spell that lasts for a day inside of the game, giving players the chance to hunt down the Pokémon of their stat-heavy dreams. Players have 25 natures to choose from, ranging from Lonely Pokémon to Sassy critters. Trust me, this is huge news for the competitive Pokémon fanbase.
Meanwhile, for everyone else who just wants to enjoy the game as is and make certain that Team Rocket blasts off yet again, Pokémon Let's Go will hit Nintendo Switch on November 16. Meowth, dat's right!
Last Updated: November 2, 2018