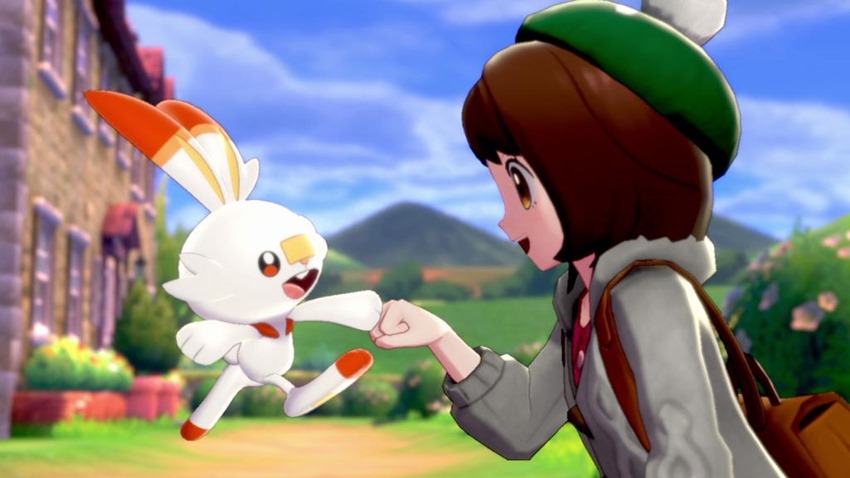 Update: Turns out those sales figures weren't for the first week of Pokemon Sword and Shield, but rather its first two days. Hot damn.
There's a long-running joke that so long as Nintendo has a mainline Pokémon game scheduled for releases every couple of years, they'll have a license to print money. Here's the thing: That's not a joke. It's the honest truth. From the original Red and Blue games through to the final Sun and Moon entries on the Nintendo 3DS, Pokémon games have bulldozed their way into the record books every time a big new chapter in the series is unveiled.
Pokémon Sword and Shield, is no different. According to Nintendo's Pokémon Company in a Japanese press release regarding first-week sales (Cheers, ResetEra), Sword and Shield has sold very very well:
The latest series "Pocket Monster Sword" and "Pocket Monster Shield" released at the time (compatible models: Nintendo Switch) recorded sales of 6 million units worldwide during the first week of release around the world. The number of 6 million units sold in the first week is the fastest and highest number of Nintendo Switch software ever. It is also the first in Japan. The number of weekly sales was 2 million, and the Nintendo Switch software was sold in the first week both worldwide and in Japan.
Not bad! Nintendo originally lowballed the expected sales figures for Pokémon Sword and Shield in Japan, estimating that the games would sell just over 1.3 million units in the land of the rising sun. So far, those expectations have been smashed and then some, beating Pokémon Sun's first week sales in Japan by a tight but definitive margin.
And honestly, I'm not surprised. A more ambitious Pokémon game that can be played on the go or on a TV screen and throws a number of delightful new designs at you? That's how you write a recipe for success.
Last Updated: November 22, 2019