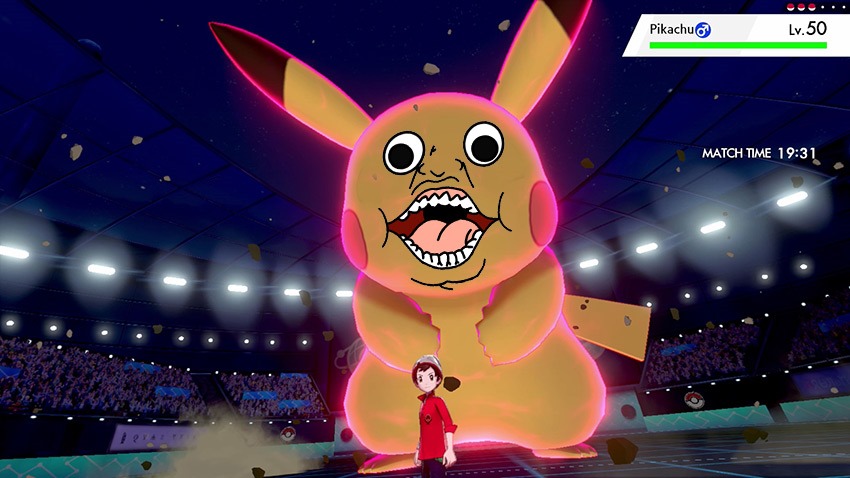 Back in the dark ages, before wifi, people had to actually talk to one another in person. It was the worst. That applied double to Pokémon games, because if you wanted to trade a Haunter for a Machoke and double up on special evolutions, you had to actually have a friend and a mile of cables with which to complete your pokedex. Can you imagine it? Going outside, exposing your skin to actual light and making awkward conversation just so that you could do some Pokémon battling and trading with humans?
Anyway, the series reached glorious new heights of introversion thanks to Pokémon Global Link in the days of Pokémon Black and White, a hub for competition and activity across multiple generations of pocket monster collecting. If you were ever looking to get serious about Pokémon, the Global Link website has been the de facto hub for organising battles and tournaments, but that's all changing with Generation VIII around the corner.
Pokémon Sword and Shield will be axing the Global Link website, folding the core functionality of that service into the Battle Stadium feature instead. "For Pokémon Sword and Pokémon Shield, services equivalent to the current Rating Battle and Online Competitions are planned to be supported," Nintendo said in a press statement.
However, PGL will not support Pokémon Sword and Pokémon Shield. These battles and Online Competitions can be enjoyed in Pokémon Sword and Pokémon Shield using just the connectivity features of Nintendo Switch.
Pokémon Home will be the place to be for all things Pokémon in the near future. Rankings and a hub to store your critters from across Pokémon Bank, Pokémon Let's Go and upcoming games, with the service launching in 2020. Which I genuinely hope has been retooled to make Pokémon transfers smoother. You ever try to transfer over 300 Pokémon from the Bank into Ultra Moon just so that you can complete a Pokedex? Trust me, it ain't easy when you have to use ye olde directional controls for each 'mon. [Ed's note: Please stop calling them "mon." Please?]
In addition to all that, here's the latest trailer for Pokémon Sword and Shield which focuses on the quaint new Galar region locale and its rustic villages:
Pokémon Sword and Shield will be out on November 15, and if there were a drinking game running for each use of the word "Pokémon" in this article then you'd be on your fourth liver by now.
Last Updated: August 21, 2019