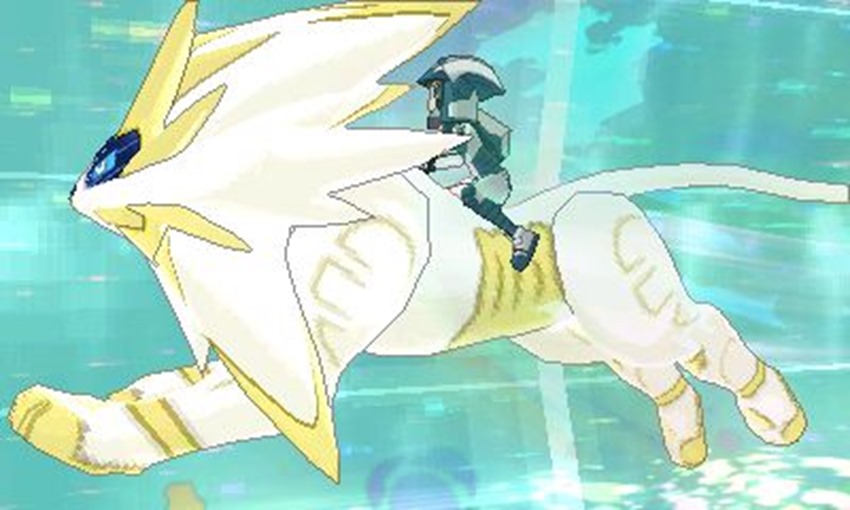 I only had one thought on my mind, years ago when I pledged cash on a pre-order for the Nintendo 3DS: This was going to be a Pokémon machine primarily. I may have played other games in the years since I first got my hands on the triple-layer cake design of one the original 3DS model, but it served its purpose.
Pokémon games came and went, as the toil of catching 'em all across three generations of the franchise saw my handheld pick up a few battle scars along the way. The D-Pad paint is now almost non-existent, the analogue stick has a certain looseness to it and the top screen bears the telltale mark of a bottom touchscreen's sharp lines when the device was closed.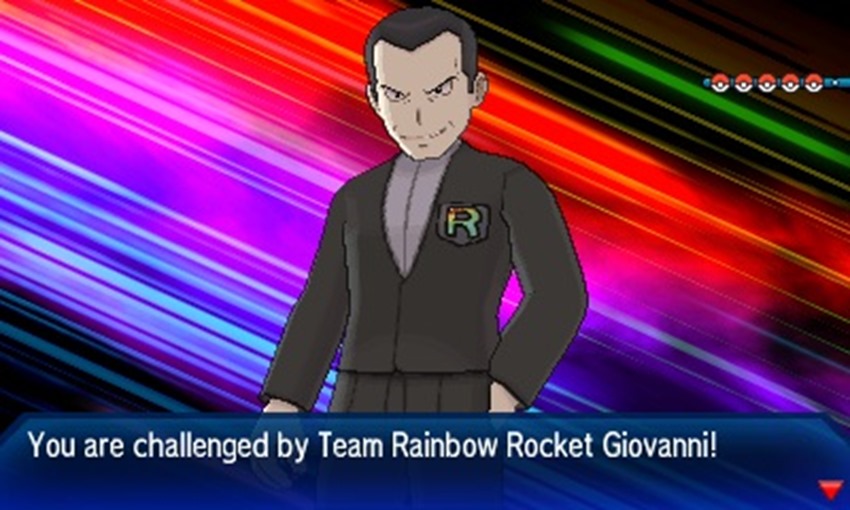 Hundreds of hours of gameplay, adventures and memories, all contained in that marvellous little device. It feels only fitting then, that the final Nintendo 3DS Pokémon game is also my final game for a handheld console that went above and beyond in its duty to thrill fans of pocket monsters. On the surface, Pokémon Ultra Sun and Ultra Moon doesn't seem like a dramatic overhaul of last year's superb Sun and Moon iteration.
You're mostly still playing through the same story, the same 'mons are out there waiting to be caught again and Hau is still amazingly annoying in his unbreakable optimism. After all, how much can really change after barely a year of development. The quick answer, is that Ultra Sun and Ultra Moon doesn't offer much to the returning player.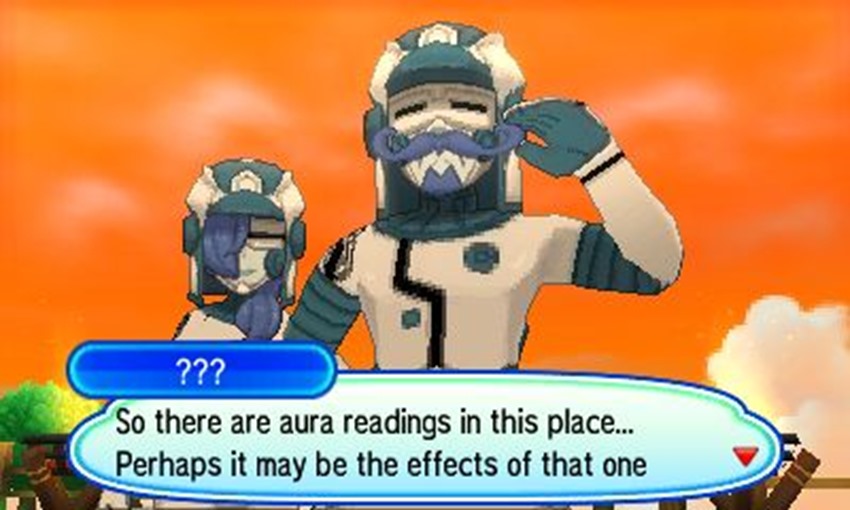 Unlike Pokémon Black and White's sequel which managed to create a true sequel amidst the same events of that game's storyline, Ultra Sun and Ultra Moon plays more like the time-honoured enhanced editions of the Nintendo heavyweight franchise. It's the Emerald to Pokémon's Ruby and Sapphire, the Yellow to its Red and Blue.
But they're still one hell of a remix of existing ideas, as Ultra Sun and Ultra Moon sticks close to the original refreshing script of last year's games. Scrapping the traditional gyms of past Pokémon games, Ultra Sun and Ultra Moon continues a new tradition: You're a young trainer, you've just arrived in the tropical Alolan region and you're tackling the Island Trials.
Each trial has several captains to best, as well as souped-up "Totem Pokémon" who'll knock several shades of brown out of the pants of your team as you battle them. It's a neat twist on the formula, that retains enough of the structure of previous games while adding a much-needed facelift to prevent the smell of Trubbish from seeping in.
The real changes here though, focus on the addition of the Ultra Recon Squad to the narrative and a deeper focus on the new alien Pokémon introduced last year. Yes, aliens. Ultra Sun and Ultra Moon is still a bit heavy-handed with its narrative, constantly pulling you out of your quest for some family drama on the side.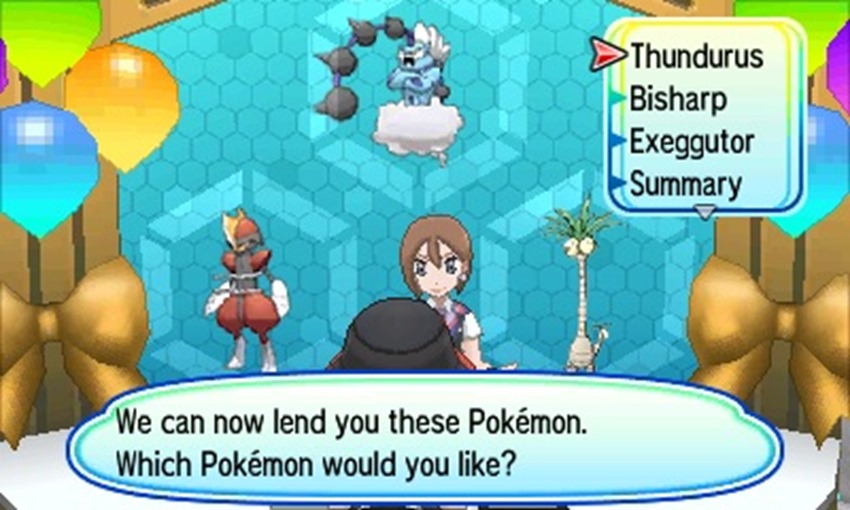 There's also been some slight tweaking to several other characters along the way, given more time and dialogue in their cinematics. Hau is still a twat however, and I'd like to watch him choke on one of those f***ing masalas that he never shuts up about. The point is, is that while Ultra Sun and Ultra Moon does have an improved story, it still suffers from a poor execution. Pokémon games at their best have always afforded a certain leeway to players, giving them just enough freedom to explore forward to a certain point.
Ultra Sun and Ultra Moon doesn't afford that freedom for much of its tediously-delivered tale, as each step forward is usually accompanied by some clunky narrative. What the pseudo-sequels do add however, are plenty of quality of life changes. Starter Pokémon no longer act sluggishly slow, Z Moves have been expanded on and even the photo mode has been greatly enhanced with its own photo club mode.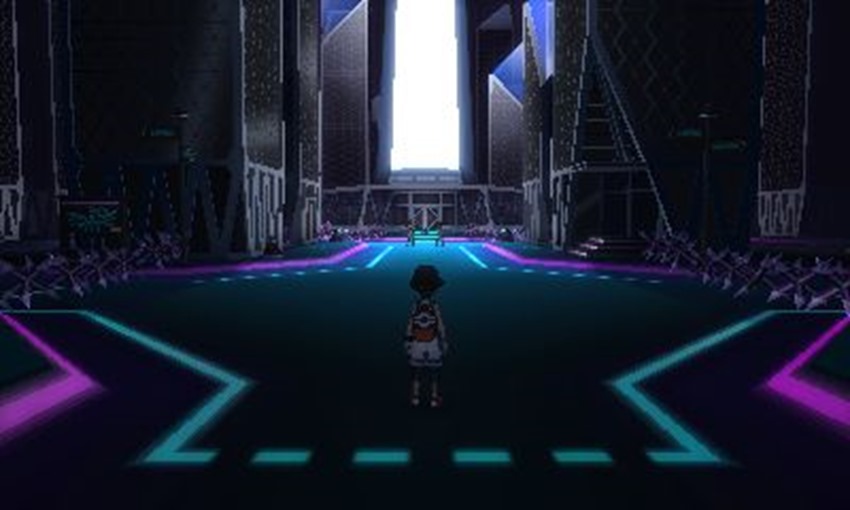 Ultra Wormholes provide a treat, giving players a hoppip into another dimension inhabited by Ultra Beasts and other legendary Pokémon that were previously uncatchable outside of the global trade system. One the first dozen or so hours of setting up your journey proper is open, Ultra Sun and Ultra Moon finally opens itself up, hitting full speed with a new threat in the form of the reborn Team Rainbow Rocket.
Pokémon games usually require a significant investment of time and the new Ultra duo are no different in that respect. They're still lengthy experiences, trading quick-fire RPG battles based on a thorough knowledge of elemental advantages and disadvantages while giving players a staggering amount of pocket monsters to battle, catch and evolve into a higher life form that has the power to wipe out entire cities if pissed off.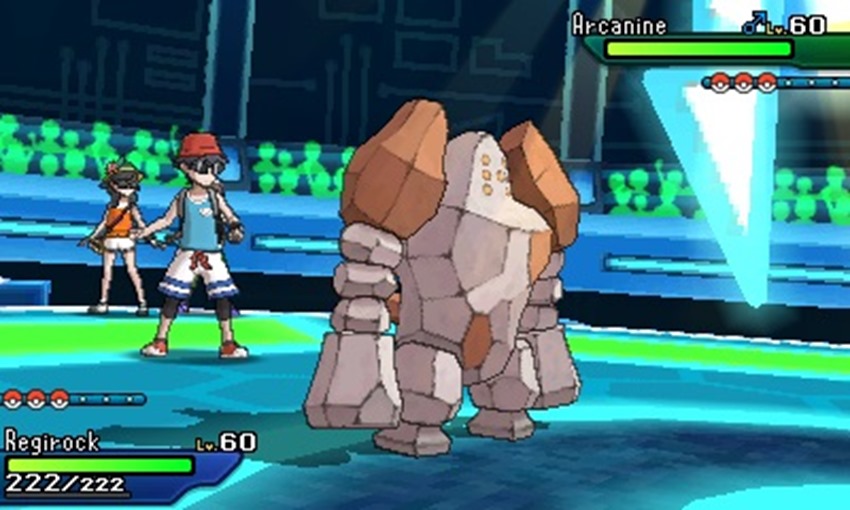 So what kind of a game is Pokémon Ultra Sun and Ultra Moon then? Is it last year's refreshed generation that made the journey easier for newcomers to pick up and experience for the first time ever? Is it a fresh set of scratches on the remix table? Does it give Nintendo's handheld division a final victory cheer for the franchise that made those hardware systems the benchmark for mobile gaming?
The answer, is all of the above. But again. Pokémon's finest adventures have always been those which have encouraged a sense of mystery and exploration, something that Ultra Sun and Ultra Moon understand despite some holdover criticisms. It's largely the same game as last year's entry, but it's also proof that Pokémon has reached the peak of what's possible on the Nintendo 3DS.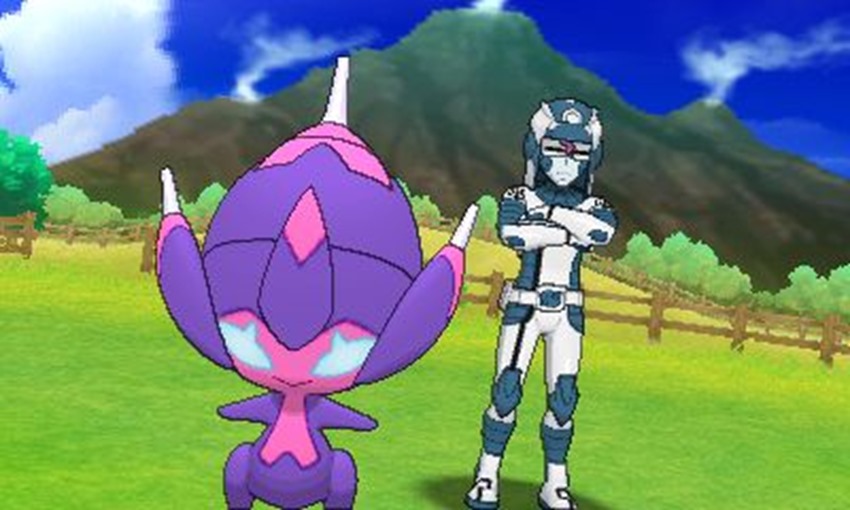 Fine-tuning that experience further, Ultra Sun and Ultra Moon does succeed in giving that genius little handheld console the send-off that it deserves, bidding the 3DS farewell as it continues its journey to catch' em all.
Last Updated: December 1, 2017
Pokemon Ultra Sun and Ultra Moon

There isn't much to recommend here for anyone who has already experienced an Alolan vacation in last year's Pokémon Sun and Moon, but for everyone else? Pokémon Ultra Sun and Ultra Moon is easily the definitive remix of that tropical adventure and a fitting final hurrah to the handheld that defined several Pokémon generations.

Pokemon Ultra Sun and Ultra Moon was reviewed on Nintendo 3DS