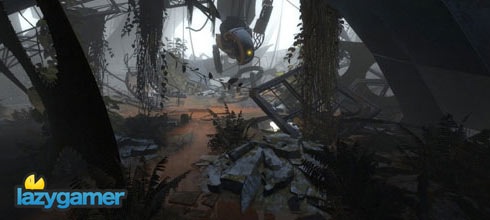 It's one of those heavily philosophical questions, is a Valve game a Valve game if it isn't officially delayed at least once?
The only time a Valve game appears to ever make it out the door without a delay is when it's a new IP that everyone is paying attention to you.
Unfortunately Portal 2 has now suffered the same fate as Half Life 2 Episode 3 and has been delayed from it's original February 2011 release date to a new window starting on the 18th of April.
Valve themselves are seeing the funny side at least by announcing that Portal 2's delay is
"the shortest delay in Valve's proud tradition of delays"
and
"[I]t represents the approaching convergence of Valve Time and Real Time. Though this convergence spells doom for humanity, it will not affect the new Portal 2 release date"
Honestly at the moment I have such an immense back log of games I am not even overly worried about this… However the original Portal was one of those games that Geoff wouldn't shut up about for weeks so I suspect this news is going to hit the poor man very hard indeed.
Source: Kotaku
Last Updated: November 19, 2010