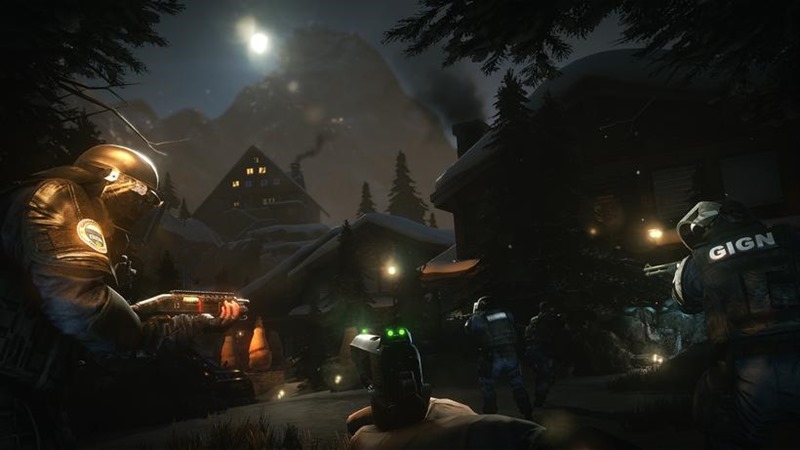 The gaming industry is fixated on pre-orders. It's at least one of the reasons publishers like Bethesda are dropping pre-release reviews and letting consumers wo pre-order play the game at the same time (and often before) the media. If pre-order numbers aren't high enough for big, anticipated games, people in suits begin to worry that their annual bonuses will be less than they were hoping.
So they do things like offer up early access, extra content, and superfluous digital baubles to those who pony up cash for hype. There are people paying (a lot of) money without really knowing whether or not the thing they're buying will be any good. Pre orders are one of the most important industry metrics for estimated success. It's all about day one sales so publishers really, really place a lot of importance on them.
Ubisoft is starting to rethink that.
As part of its latest earnings reports, Ubisoft said that pre-orders aren't nearly as important as they used to be. Instead, supporting games over a long period helps give them a tail, and leads to more active users over a longer term.
"We do consider that preorders are important," Ubisoft's Yves Guillemot said when asked about how Watch Dogs 2's low pre-orders, "but they are not completely crucial for the success of the game."
He's not talking form a position of inexperience. One of the biggest successes in Ubisoft's recent catalogue, much to my surprise, is the excellent Rainbow Six: Siege. The game was released at the end of last year, without much of a marketing push – seemingly left to die. A pity, because it's home to one of the most exhilarating and exciting multiplayer campaigns in recent memory.
With regular support – new content, characters, weapons, scenarios and more – the game has developed quite a following, and now boasts over 10 million registered users, joining The Crew and The Division (which is actually fun again, after the latest patch) as big success stories that come from nurturing game instead of releasing them and moving on to the next thing.
"The Crew, The Division and Rainbow Six Siege each have more than 10 million registered players, demonstrating that we are effectively executing our business development plan and moving towards an ever-more recurring model," said Guillemot. "All of our actions and initiatives are aimed at achieving this objective. We are creating powerful franchises that offer long-term visibility. Our multi-studios organization enables us to have regular games releases. And the Live experiences for our consoles and PC games, including our investments in eSports, encourage long-term player engagement."
It's much the same tactic that Take-Two's taken with GTA Online – which has now become one of its biggest earners.
It's a shift away from the day one, pre-order culture, and that's really a good thing.
Last Updated: November 4, 2016