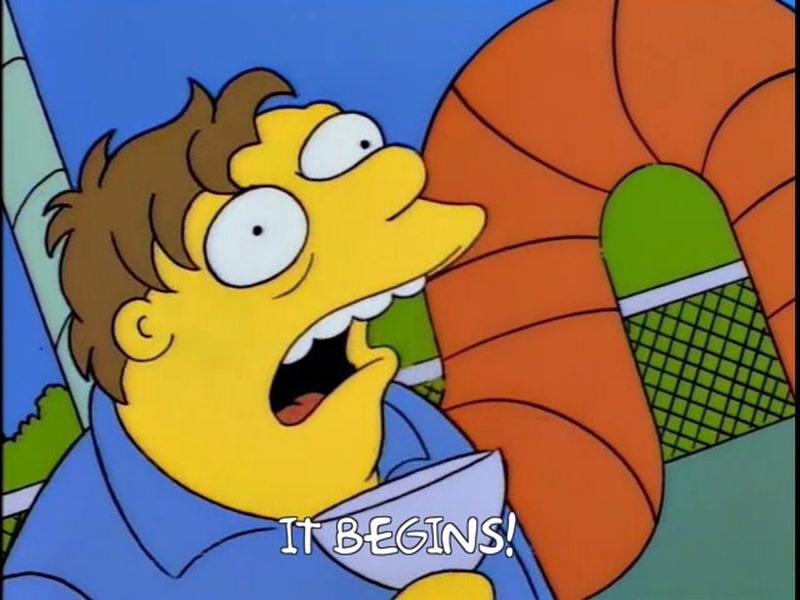 IT IS THE YEAR 2016. Britain prepares to abandon the EU, Donald Trump might be the next president of the US of A and the bees are still disappearing. Mankind is doomed and the people call out for salvation. But on the rooftops of Steam, a lone figure looks down on all the politicians and gamers who scramble below. "Save us" they shout! And Gabe Newell looks down on them and whispers…"No".
The Steam Summer Picnic Sale has begun.
Yup, prepare your wallets and check your PayPal account, because Steam has what scientists refer to as a metric buttload of deals running right now. Today's deals include the likes of NBA 2K16 for 80% off, 35-75% off on Assassin's Creed games and a massive 80% off of guilty pleasure game Surgeon Simulator. Here's a more complete list of current deals on right now in fact:
It used to be that Steam Summer Sales would feature games with two prices, one of a regular discount and later on a more hefty slashing of its regular price in flash sales. And this was great! It also kind of sucked, because it created a culture of buyers who'd only purchase titles when they were part of that daily deal system.
Steam scrapped that feature in the previous Steam Summer Sale, in a favour of a more concrete system of discounts as the front page cycled through available deals every few hours. As usual, the Steam Summer Sale also includes an odd meta-game to take part in this year. Purchases rack up cards for your account, which can be used for account gains or even sold on the marketplace for a fair sum in the community.
The Steam Summer Sale ends on July 4. May Grodd have mercy on your backlog.
Last Updated: June 24, 2016