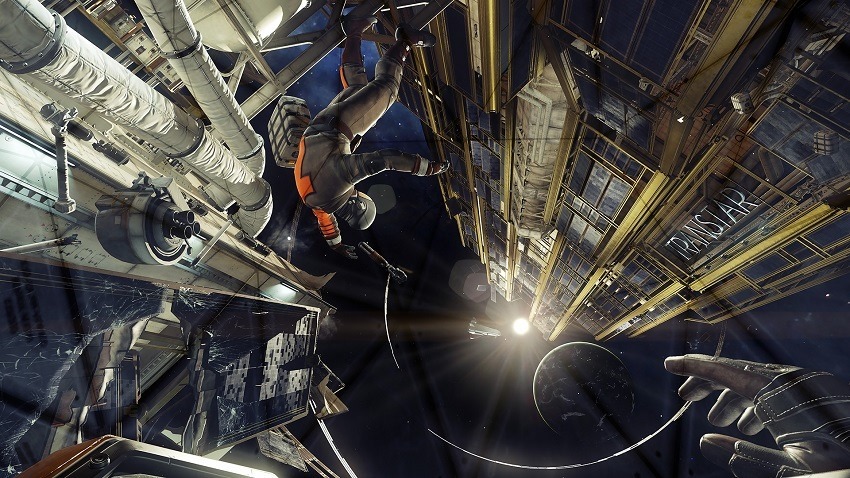 If you've been thinking "we've been seeing a hell of a lot of Prey lately", you're right. Bethesda and developers Arkane Studios have not let up with new trailers for their soon to launch reboot of Prey, detailing the game's alien enemies (also known as Typhon), the many weapons you'll be able to yield as the androgynous Morgan Yu and the various settings you'll explore on the Talos I. Not convinced? Well there's now a way for everyone to get their hands on a slice of Prey before release.
Bethesda have revealed a one-hour demo for the title will launch on April 27th across all release platforms. The demo will give players the chance to explore the opening for the game, which holds a really big secret if you've been avoiding the bombardment of trailers since Bethesda's reveal at e3 last year. The announcement came way of (you guessed it), yet another trailer. Take a look.
Morgan Yu is tasked with preventing the Talos I and the outbreak of Typhon on board from reaching Earth. With a mix of gameplay that looks like it falls smack bang in the middle of BioShock and Dead Space, you'll combine traditional firearms, tools and alien powers to both engage and circumvent foes. Morgan is adept with shotguns, Gloo guns and pretty much anything that makes and explosion. But never underestimate the advantages of turning into a coffee mug to get past security measures.
Prey is out on PS4, Xbox One and PC this May 5th.
Last Updated: April 12, 2017