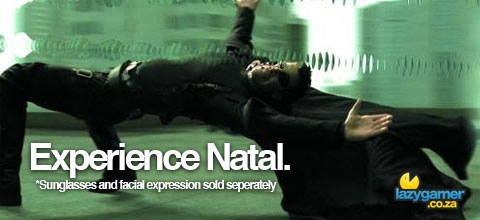 Project Natal is always an interesting topic of conversation on gaming sites.
There is so much speculation surrounding its ability to deliver the goods, largely due to the amount of time it will take for the camera to detect your movement and translate it into the game.
MTV have taken the stopwatch to footage of Natal being played in both the ball-pwnage game thingy as well as Burnout: Paradise and they have come to a final verdict on the amount of delay.
Video and more after the jump.
According to their findings, the lag sits at a pretty consistent average of 1/10th of a second through the gameplay. Is that nothing, is that too much? Being a long time fan of motorsport, I know that in that world, 1/10th of a second is the difference between a loser and a world champion.
Check out the above footage at around the 2:05 mark.
How important is it for Natal? Very, but it all depends on what it's being used for. A tenth of a second may be a slight problem in super hardcore shooters, but in all honesty, it's not actually that bad. Seeing the Burnout footage shows that while it may take some getting used to, the input lag seems pretty playable.
When it comes to party games and all that jazz (I should just call them next-gen Wii games) the lag really shouldn't be a problem.
– Awesome High-Tech Lazygamer Experimentation time –
For interests sake, I just ran my phones video camera and put my hand in front of it, to see what kind of input delay it has and it seems to be roughly the same as Natal. That being said, waving my hand around and looking at the delay has made me realise that such a small amount of lag really shouldn't be an issue.
If you have a camera on your phone, try it out for yourself and tell us what you think.
– End of experimentation time –
Considering that even the really expensive equipment used in Hollywood still has a bit of input delay, 1/10th of a second is pretty decent and I'm starting to think that it isn't going to really be an issue at all.
As for the drain on processing power, well that's a different story altogether.
Source: MTV
[
Header Image Note:
Neo-Natal – see what I just did there. Booyah.]
Last Updated: February 23, 2010