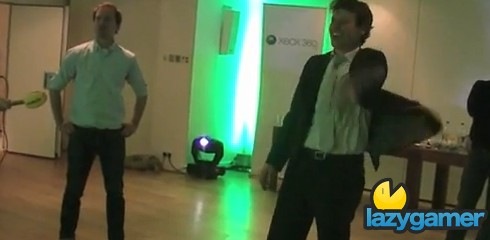 I unfortunately don't have a clue who these people are but apparently they are famous radio people of some sort. Either way it's interesting watching someone go at it with Project Natal and it does make we want it just that little bit more.
However it's not all good news as if you pay very special attention you can hear him state "There was a lag" at 6 minutes 50 seconds and then again at 7 minutes 55.
But to be fair the first guy moved around a lot and honestly appeared to be thoroughly enjoying himself. The second guy, the one who complains, doesn't really seem to get into it much.
Just a few more days until the big reveal at E3 and we'll be there bringing you all the news as it happens.
Last Updated: June 2, 2010