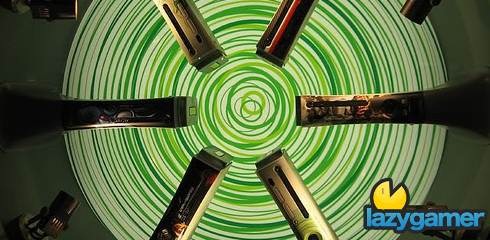 I am excited about Project Natal, from the few demo's I have seen on the Internet the thing looks really impressive and could really help Microsoft challenge Nintendo at the top of the pile.
But whenever I think back about it I never think of it being used in a gaming sense, I think of it picking up that the girl/boy just walked into the room and it instantly interacting with them.
I recall the husband and wife on the couch flicking through the movies by just wafting their hands around and using their voice… that's the part of Project Natal that really appeals to my lazy ass.
And it seems I am not alone, Microsoft has been talking up Natal's remote control abilities recently and has gone as far as to say that they think it could replace the control entirely.
Marc Whitten the general manager of Xbox Live expect Project Natal to
"be the largest leap of TV experience since the remote control"
and
"With the flick of my wrist I can change a channel. With the power of my voice I can start a movie"
The vision is to morph the Xbox 360 into an all in one entertainment centre which will alter its playlist and setup depending on who has entered the room. No flicking through profiles or setting things up, it will see you coming and prepare itself.. it's all just to cool.
Will it reach that goal when it is released next year? I highly doubt it, I would be impressed if it manages to break out of gimmick status before the end of 2011 but if they keep going I can see them getting this right in time for the next generation of consoles.
Source: CVG
Last Updated: November 30, 2009