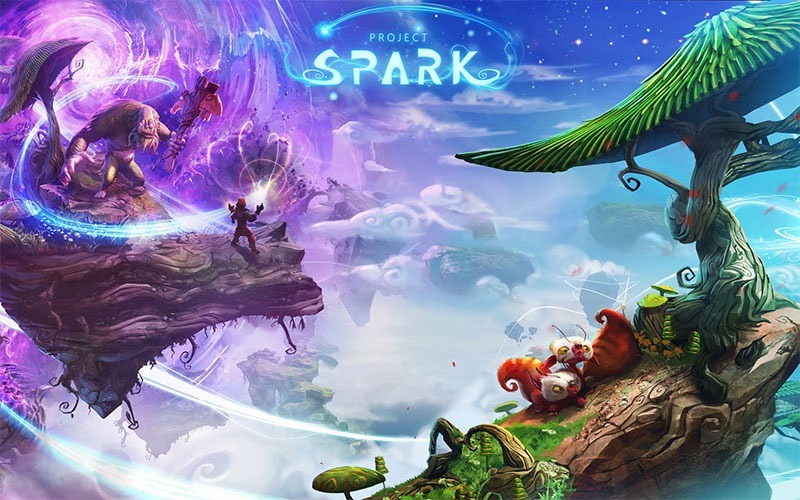 Project Spark was an interesting experiment by developers Team Dakota and Skybox Labs and publisher Microsoft. It was another stab at the creation genre of games, where gamers were able to put their genius game development ideas to work. Using the software's easy to use tools, it was possible to forge functional – and sometimes decent – games.
You may have noticed the use of the past tense, because Project Spark is now dead. 46 content packs, 2,000 assets and 16 updates since the game was released, and it's now being pulled from the Xbox Marketplace.
You're no longer able to download the free game creation tool – with its packs, and the wealth of user generated content going offline on August 12.
"Starting 5/13/16, "Project Spark" will no longer be available for download on the Xbox Marketplace or Windows Store. For existing users of "Project Spark," online services will be unavailable after 8/12/16. Without services, players will no longer be able to download user-generated content or upload their own creations.

If you want to access user-generated content offline, you will need to download this content prior to 8/12/16. Be sure to download your favorite community creations and your own uploads if they are not saved locally. We're also aware that after transitioning "Project Spark" to be a free incubation engine last fall, that some players might still have purchased the game at retail, and have outlined steps about obtaining a credit for those players below. "
So yes, if you have spent any actual money on Project Spark, you'll be give credit on your Microsoft account to spend on other games.
As for why Project Spark is being axed, the team says it was a difficult decision.
"This was an extremely difficult decision for our team that we do not take lightly. When "Project Spark" transitioned away from active development last fall, many of our team members moved to other projects within Microsoft Studios. While this means there have been no layoffs at Microsoft, it also means it's simply no longer feasible to continue the behind-the-scenes work involved with keeping "Project Spark" up and running with meaningful updates and bug fixes, so we have come to this hard decision."
I've never dabbled with Project Spark myself. I barely have time to play games, let alone try my hand at making them. I imagine, however, that this is terrible sad news for those who have spent hours creating things with Project Spark.
Last Updated: May 16, 2016