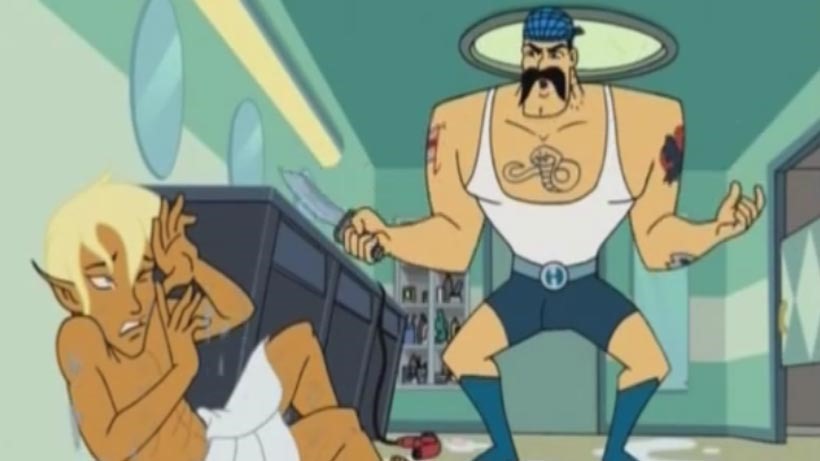 May, the worst month of the year. A 31-day period that has given birth to the most terrible human beings to ever walk the planet, whether they be sociopathic monsters in disguise or the month that Steve Urkel was born in. But enough about me dropping subtle cues for my upcoming birthday party which will have liberal amounts of alcohol and a jumping castle which can't possibly be a terrible combination that will result in vomit being sprayed everywhere. Time for free games!
Or at least, games that come with a subscription to PS Plus. Sony has just announced the latest games that'll be available with a PS Plus membership in May. Here's the list of what you'll be able to download, for gratis with PS Plus:
PS4:
Switch Galaxy Ultra
Table Top Racing: World Tour
Tropico 5
PS3:
Bionic Commando Rearmed 2
LocoRoco Cocoreccho!
PlayStation Vita:
I…have no idea what to say about any of those games. Tropico I'm familiar with, so I'm actually curious to see just how well it does with a console interface. The PS Vita is clearly getting the best game of the bunch however, with its own God of War title. Neat, something that will please the tens of people who still have one.
I've heard a few decent words uttered about Switch Galaxy Ultra, which looks like the bastard child of WipeOut and that one racing stage from the Battletoads NES game that was responsible for controller warranties being voided back in the 1990s. Otherwise,PS Plus this month is nothing to write home about, is it? Nothing to really justify dropping close to an entire grand on a subscription, something which Sony has been abysmal with lately.
Hopefully next month, there'll be the kind of games available that are worth the price of admission. Hopefully.
Last Updated: April 28, 2016