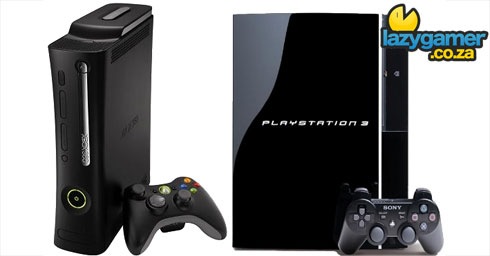 Now that we have a full year's worth of NPD data, we can see exactly  how the HD consoles fared against each other in 2009, and one things that's very easy to see is that the Xbox 360 – while still the leading HD console in the US – has had almost no positive growth in 2009.
Microsoft's console sold 4,735,560 units in 2008, with 4,770,700 making their way in to American homes in 2009 – a growth of just 0.74 percent. Contrary to that is the growth exhibited by Sony's Playstation 3 which has seen a growth of 22% over the previous year, largely spurred on by the PS3 Slim re-launch and price cut.
2009 saw 4,334,500 new PS3 users, up 789700 from 2008's figures. Overall though, sales of the competing consoles were almost at parity, with only a 436,200 discrepancy in Microsoft's favour. What's also easy to see in the supplied graphs is just how important the holiday season is for the console makers, with sales skyrocketing in the final months of the year.
Microsoft has been coasting – and while they have the American lead in the bag, they're going to have to market much more aggressively if they want to keep it. Sony have been on a major upswing of late – lowered console prices, a good marketing campaign and heavy-hitting exclusive games have all ensured market penetration.
This year's console race will be quite interesting. With both companies releasing "me too" motion controls, it'll be interesting to see which one – if any – captures the hearts and minds of the American public.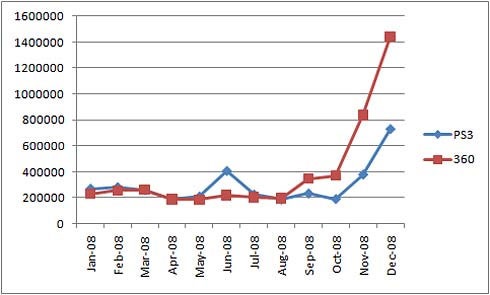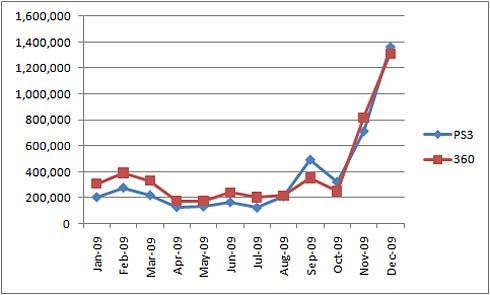 Graphs courtesy of VG247
Last Updated: January 18, 2010