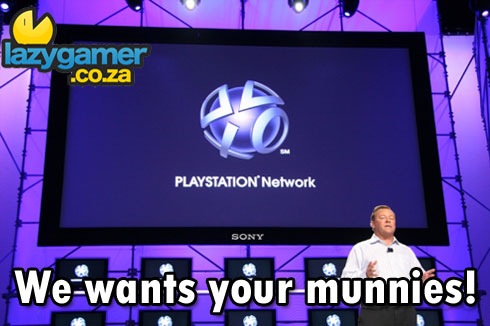 Most people think that it's inevitable that Sony eventually begin charging for their online gaming service. Alienating your current user base by charging for something that used to be free would be devastating, and frankly stupid.
The only logical way of monetising something like that would be to introduce a premium service – and if rumour is correct, that premium service will be introduced at this year's E3.
Thankfully for people who've become accustomed to how the PSN operates at the moment, the new premium PSN will have no effect on you whatsoever. "There's nothing in the premium package which will gimp regular PSN users," says VG247's ninja spy. So before anybody starts moaning, online play will remain free.
What then, will the premium package entail? according to the same source premium subscribers will be offered a free PSN game from a choice of two to four every month. Other rumours have suggested that free access to PS1 games and PSP minis will be included too. Other rumoured services include a music streaming app similar to Spotify/last.fm and the ability to be out of pocket to the tune of "less than £50 (R556) per year".
One thing the premium service won't include is the much rumoured cross-game chat feature much touted by Xbox Live players. "I can tell you now, 100 percent, that that's not the case," said their man on the inside.
That price seems a little high, considering Xbox live works out to about R360 per year – but I'd still gladly pay it for free PS1 classics. Of course I'd have to use my US account, because the local one has Rubbish PS1 games – and still no Abe's Oddysee.
Do you think you'll shell out the dosh for PSN premium?
Source : VG247
Last Updated: May 18, 2010