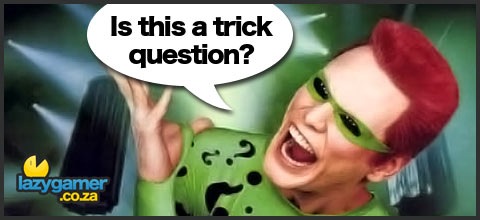 Yes, you are absolutely right, the correct answer is indeed Nintendo, again.
The months NPD sales numbers are in and Ubisoft's Xbox 360 exclusive- Splinter Cell: Conviction has managed to snag the top spot with nearly half a million units. Even with Battlefield: Bad Company 2 on Xbox 360 still pulling in good sales as well as God of War III and Super Street Fighter IV on PS3 placing in the top 10, the overall winner is Nintendo once again.
It really doesn't matter what Sony and Microsoft are ever up to, the truth is that Nintendo products are still selling like hotcakes. Heck, I think it's time to start saying that hotcakes are selling like Nintendo products.
Hit the jump for the full list and more.
What still scares the heck out of me, is that the Wii Fit Plus along with it's high price point still managed to move 130,000 units, seriously.
Nintendo seems to be sharing the love over both the Wii and the DS, with both having multiple entries in the top 10. Here's the full list:
Splinter Cell: Conviction (360) – 486.1K
Pokemon Soul/Silver (DS) – 242.9K
New Super Mario Bros. Wii (Wii) – 200.3K
Pokemon Heart/Gold (DS)- 192.6K
God of War III (PS3) – 180.3K
Wii Sports Resort with WMP (Wii)
Battlefield: Bad Company 2 (360)
Wii Fit Plus with Balance Board (Wii) (130,000)
Just Dance (Wii) (144K+ per Nintendo)
Super Street Fighter IV (PS3)
Super Street Fighter has been very popular in sales, but was released at the end of the month, so I wouldn't be surprised if the Xbox 360 version makes and appearance, with the PS3 version moving higher up the list.
Last Updated: May 14, 2010