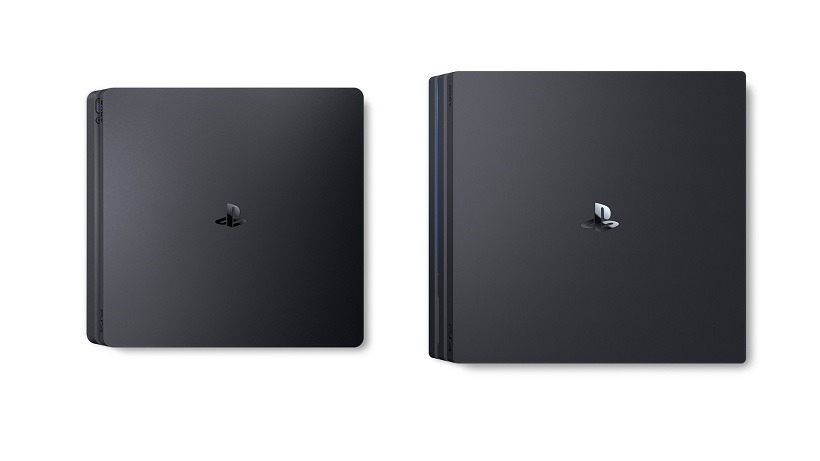 The PS4 Pro was revealed last night to a rather large, divisive audience. While the one side will argue that the PS4 Pro does little to nothing to actually enhance your console experience (or more accurately, only a niche market will reap the benefits), the other look hopefully at some of the improvements it will bring to regular 1080p gaming.
But while that's the real question, the way the PS4 Pro is achieving some of its 4K magic is seriously impressive. At least, it impressed the technical analysts over at Digital Foundry, who analysed the various techniques the console (and developers) are using to get games running at this extraordinary resolution. For the most part, games will be upscaled via hardware in the PS4 Pro itself. That means all games get support, but as Digital Foundry found the process behind it actually makes a big difference.
It seems that the PS4 Pro is utilising a checker box technique that companies like Valve have dabbled with in the past. In practice, the upscaling takes a 2×2 box of pixels and is able to push that up to 4×4 – with absolutely no power cost. In essence, it allows developers to create a 2160p 4K framebuffer from half the pixels, which explains how it's being achieved on comparatively weak hardware.
Up until now, we've seen it as a software post-process upscale, but in actual fact, it's one of a number of new custom features backed into the PS4 Pro's GPU and as such comes with zero cost to game developers. We also understand that while it is a hardware feature, game-makers do seem to have a certain level of control – which may perhaps explain why different games exhibit varying levels of artefacting.
Artefacting is certainly a concern of upscaling, and of the games that Digital Foundry had access to they noticed it more in some than others. Deus Ex: mankind Divided in particular stood out with a messy presentation, while titles like Horizon: Zero Dawn and Infamous: First Light shined in their new 4K glory. Artefacting should be invisible during gameplay if done correctly, and the effect is a game that has a noticeably better presentation on a 4K TV.
But the key takeaway is this – while the PlayStation 4 Pro GPU lacks the horsepower to render out challenging content at native 4K, the presentation we've seen on a number of titles clearly shows a worthwhile, highly desirable increase in fidelity over 1080p – one that does put a 4K screen to good use. Switching between full HD and checkerboard 4K, the increase in detail is simply stunning.
So it keeps the PS4 Pro a compelling upgrade for those of you who have a 4K, HDR-enabled TV. Even Microsoft understands that, with their own Xbox One Slim supporting 4K upscaling and HDR too. These aren't the pertinent questions that the PS4 Pro is asking of its potential user base, but for those without concerns around improved performance at lower resolutions it doesn't matter.
If you have 4K in your ecosystem, the PS4 Pro will improve it. And it looks like it'll be something worth the money you spend – if the majority of developers end up supporting it.
Last Updated: September 8, 2016