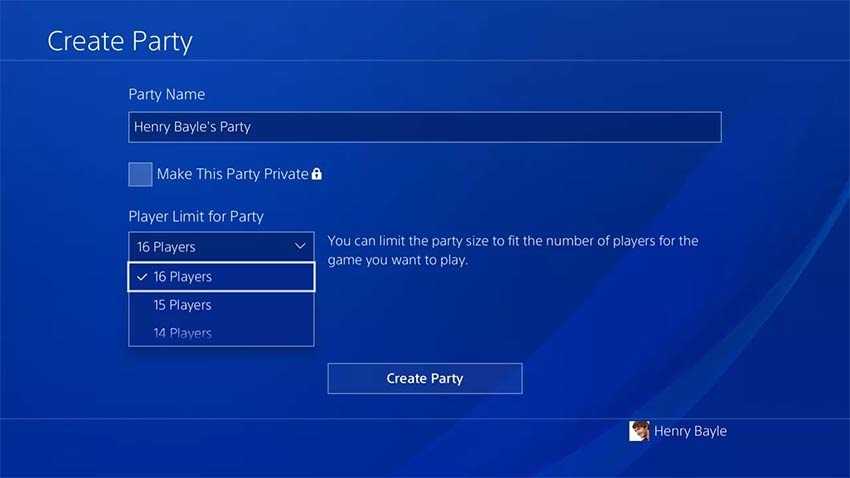 It's almost time for a whole new, numbered firmware update for the PlayStation 4. New numbered firmwares are always a little exciting, because they tend to add new features. While I don't think any feature added to the Ps4 will be more exciting or useful than the "boost mode" added to use the PS4's Pro's increased power in games that don't explicitly support the system, it's nice to get new features anyway.
While there's no announced roll-out date, Sony suggests it'll be rolling out this week. As for what the new update brings? Well, probably a bunch of stability, but this isn't one of those many updates that only add stability. There's a whole new party system that increases the number of party members from 8 to 16, improved the network connectivity of those parties and bumps up the audio quality. For those in the US, it'll also offer speech-to-text transcription. Look, I'll never use the expanded parties because I don't even have 8 friends online, let alone 16. To sum:
Maximum number of Party users increased from 8 to 16
Network connectivity improved
Audio quality improved
Accessibility support with Chat Transcription has been added (US Only)
The other big feature is official Remote Play for Android phones that aren't Sony's own Xperia ones. The feature recently went live for Apple users, and is now available to the Androidites. Of course, Android users have been able to side-load the Android app for ages – but having easy access to the app is great. It also comes with native DualShock 4 support via Bluetooth, so that's nice. That does require Android 10 though – so pester your carrier or device manufacturer for updates.
Last Updated: October 7, 2019