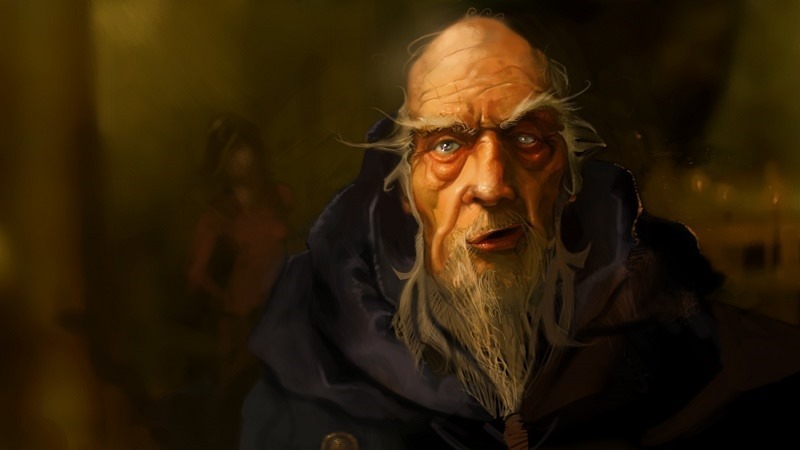 "Stay awhile (just for January actually) and listen" – Deckard Cain
At BlizzCon earlier this month, in a somewhat unexpected announcement, Blizzard said that they were recreating the original Diablo for Diablo III. Seeing as I've never played the first, I met this news with open arms. If you did too, we both have a bit of a wait in front of us I'm afraid. The new event, "The Darkening of Tristam", will only be available in January.
It's playable now however, thanks to the Public Test Realm (details on how to get in on that can be found here). That's right, "The Darkening of Tristam" can be enjoyed this very second thanks to PTR Patch 2.4.3:
New Feature: 20th Anniversary Event

A mysterious group of Cultists is stirring up trouble! Hunt them down in Adventure Mode to uncover clues that reveal a portal into Tristram's past, and rediscover the terrifying darkness that took hold of the town so many years ago…
This event is only available in January – Please note that the anniversary event features a pre-cursor event.
Hang on, what do the patch notes mean by "anniversary event"? I did some digging, and as it turns out, "The Darkening of Tristam" is actually a limited time affair – it'll only be available once a year, through the month of January. I don't know how I missed that important little nugget of information when it was first announced.
Why is it a limited time event though? What's Blizzard's reasoning for this? John Langrave, Diablo III's Production Director, had the following to say to Destructoid:
"We wanted it to be special. We have limited events already, like the Kanai event in March. We want to concentrate it and having it happening occasionally will make it special. Our team went all out too, as we asked ourselves 'what can we do to make it more like the original,' and we even had an artist reskin the entire UI. Our team got really enthusiastic about it, it was amazing."
I… still don't get it. I really thought the original Diablo would be there in Diablo III to enjoy forever. As it turns out though, it's just there for a mere month, which I really think is silly on Blizzard's part.
That's why I think jumping into the action on the PTR now is important. Why enjoy "The Darkening of Tristam" for one month, when you can for around two and a half instead?
Last Updated: November 15, 2016