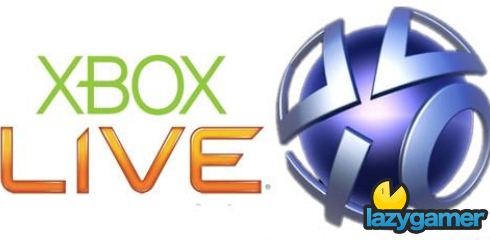 Unfortunately since neither Sony or Microsoft release sales figures for their downloadable titles it is really difficult to see which service is the better option for developers right now.
But there are other ways to try and find usage stats and Gamasutra has been hard at work correlating these statistics.
First up we have the top 10 chart for August on the PSN.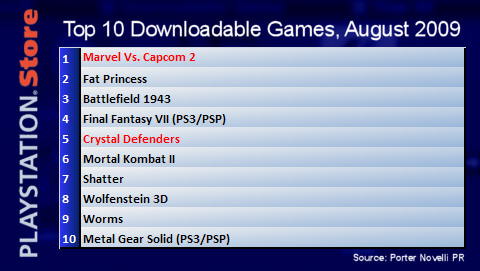 The only one we can really get a reading on is Shatter which added 17 000 records to it's leaderboard in August to come to a combined total of 47 000 players.
Over in Xbox land the stats are a little easier to come by.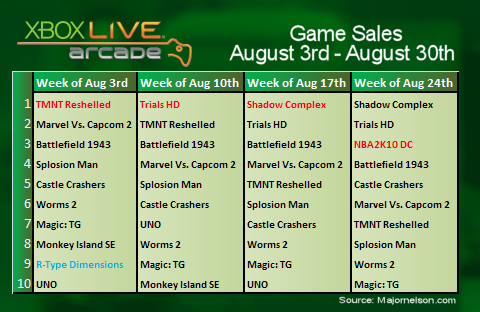 Splosion man has added 70 000 gamers to it's leaderboard in the month of August, TMNT Reshelled has managed to get 160 000 gamers onto it's leaderboard in August which is a surprisingly high number for an incredibly bad game.
Trials HD was the smash hit in August though gaining 246 000 paid for users in August alone and it was only out for 3 weeks.
Close behind Trials and with only 2 weeks worth of stats we have Shadow Complex with 225 000 people on it's leaderboard.
However Castle Crashers is the one we can use to determine if the XBLA has more sales than the PSN. Castle Crashers is over a year old now and has fallen down into 5th spot and it still had 85 000 more players added to it's leaderboard in the month of August.
If that isn't enough proof then we look at R-Type Dimensions, which received a price drop in the first week of August and only managed to hold onto a top 10 place for that single week. However over the month of August it added 19 000 more players to it's leaderboard just pipping the 7th placed Shatter on the PSN leaderboards.
The incredible quality of the XBLA releases last month was unique and as such you can't say for sure that the XBLA is the better platform for developers to target, but for the month of August it was the clear winner.
Last Updated: September 11, 2009