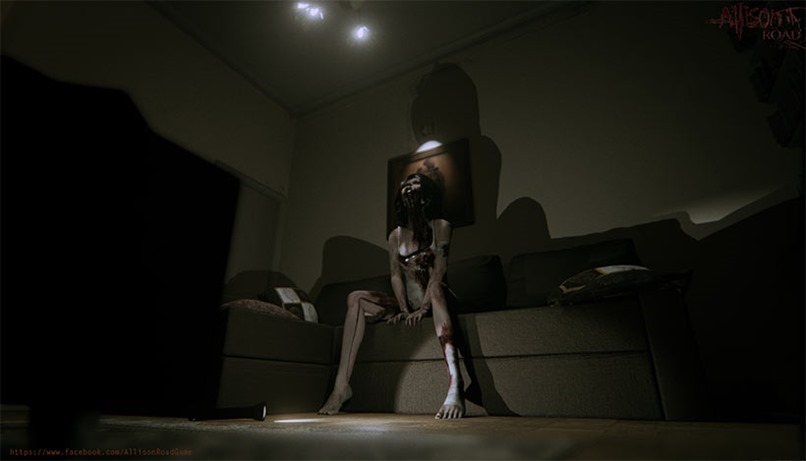 We've told you before about Allison Road, the creepy as heck survival horror that looks like the mangled phoenix to rise from the ashes of PT. Inspired in part by Kojima and Guillermo del Toro's cancelled horror game, Allison Road was looking to be funded by Kickstarter. That Kickstarter has now been cancelled – but it's not bad news. Instead, they've found a publisher willing to throw in the cash.
"We have decided to withdraw the Kickstarter campaign to allow us to commit 100% to an opportunity that will give us the chance as a team to create the best game possible," says an update on the game's Kickstarter.

"We are delighted to announce that we will be joining Team17's highly successful games label. For us it's an incredible opportunity to be part of a label that looks after not only such a massive gaming franchise, but also supports developers like Playtonic, Mouldy Toof and many others."
Yes, the people who keep bringing you remakes and updates of their biggest game, Worms, are publishing the creepy horror game. They've recently become publishers themselves, doing publishing duties on games like The Escapists and the Banjo Kazooie spiritual successor, Yooka-Laylee.
"Working with Team17 will give us the chance to make our game unhindered creatively, but at the same time will give us the resources, support and experience that only a 25 year old studio can give," the post goes on.
The game had raised £145,959 of the £250,000 requested, with just nine days to go on Kickstarter. It looks like without this deal, Allison Road may well have never been made.
Last Updated: October 13, 2015