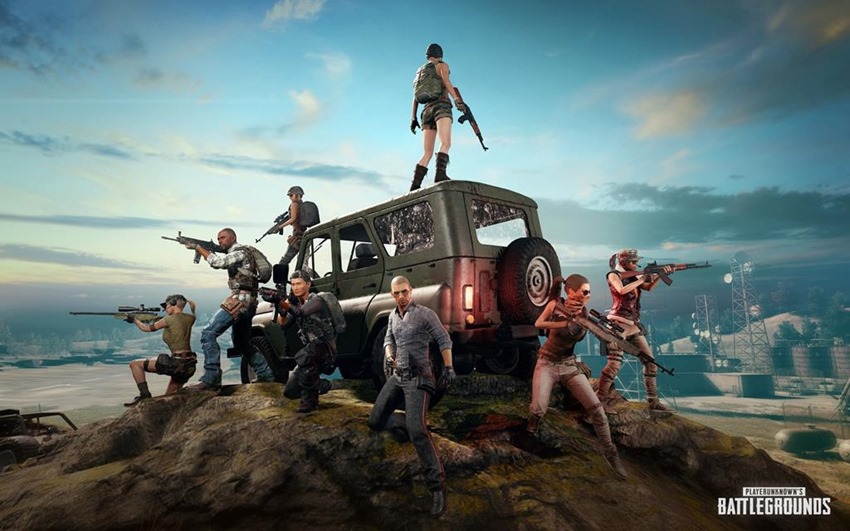 Want to know what makes Fortnite so great? The fact that it takes active efforts to avoid having players going through the motions. After all, all video games offer only a limited set of actions that can be experienced. The trick here, is to make those actions feel more diverse by placing them in different environments. Take the new Blitz mode in Fortnite for example, which on paper sounds like the simplest of ideas: Take a regular game, shrink its playable area and make certain that the clock ticks faster as a deadly storm approaches.
What does that do? It adds a whole new layer to the experience, thus deepening the game. It's something that Fortnite excels at, and it's also something that PlayerUnknown's Battlegrounds is looking to implement in a case of delicious twofold irony. What Fortnite took from the biggest battle royale game around (although not for long according to current trends), PUBG is repaying in kind with its own twist on the formula.
Called Event Mode, PUBG will rotate new custom games in and out of the regular Solo, Duo and Squads modes within its usual sandbox of hiding in a bathroom for half an hour with a loaded shotgun. The first event that fans can expect to try out? An eight-person squad that doubles assault rifle spawns as developer PUBG Corp. starts fine-tuning the system. "We know it's not a huge change from the public matches but .. this is just to get things rolling," PUBG Corp. said.
The future of the Event Mode holds exciting things!
Event Mode for now, will be open to all players and available exclusively through its third-person perspective mode on the Erangel map. When it actually arrives is another question, but if the test build works out then it'll be slotted into the live servers as soon as possible. It's a small start, but one that shows promise as even the tiniest alteration to an existing formula can have massive repercussions on any metagame.
I should know. Just look at my mods for Unreal Tournament 2000, which replaced Shock Rifles with Squawk Rifles.
Last Updated: March 23, 2018