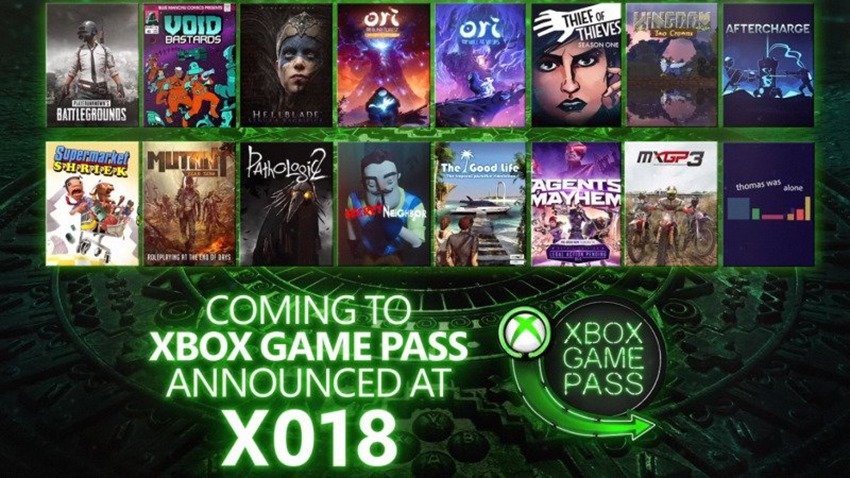 Not everyone can afford to shell out some serious cash for a single game these days. Video games may be a hobby, but it's a heck of an expensive one at that and possibly worth tempering your FOMO over these days. So what's there to play between then and an upcoming sale that has the title you so desperately crave?
Microsoft may be on to something with their Game Pass service, an all you can play buffet service of games that are constantly being added and rotated out. It's a cheap as chips subscription, it's home to smaller games and it has day one access to first-party Xbox One games to boot. That's not too shabby, and like most services of its ilk, it lives and dies on its content.
Said content is getting a few heavy-hitters soon, as Microsoft announced sixteen new entries to the Game Pass library. While PlayerUnknown's Battlegrounds may be the biggest name on the list, it utterly pales in comparison to the real gems below. Here's the full list:
PlayerUnknown's Battlegrounds
Ori and the Blind Forest
Ori and the Will of the Wisps
Thief of Thieves Season 1
Void Bastards
Hellblade: Senua's Sacrifice
The Good Life
Kingdom: Two Crowns
Aftercharge
Supermarket Shriek
Mutant Year Zero
Pathologic 2
Secret Neighbor
The Good Life
Agents of Mayhem
MXGP 3
Thomas Was Alone
That's a hell of a list. Ori and the Blind Forest is a platforming masterpiece, Mutant Year Zero is shaping up to be a ducking good strategy title and even Agents of Mayhem feels like a perfect guilty pleasure fit for the service. The game I'm most looking forward to though? Void Bastards, which looks like the illegitimate love-child of System Shock 2 and a Saturday morning cartoon.
While most of the games on that list are upcoming titles, you can expect Game Pass to add them all in the months to come. All of a sudden, that service is starting to feel like even more value for money.
Last Updated: November 12, 2018