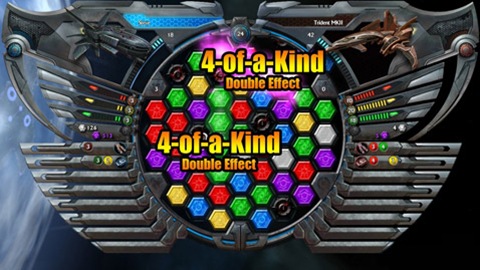 As I sit here typing this, I'm filled with equal parts giddy excitement and foreboding dread. D3Publisher has announced a release date for their Puzzle Quest sequel, Galactrix. The reason for my elation is this : The first game's RPG spin on bejewelled was inspired, and ridiculously fun. My apprehension's cause is just as simple – the original game was like digital crack – horribly addictive. I also consumed many, many, many hours.
Hours I can no longer afford to spend matching gems. I'll still play it though – but just a bit – I won't let myself get sucked in…Oh man, I'm so screwed.
The new celestial themed game will blast on to your PC and DS next month, March 13th.
Versions are planned for Xbox Live and PSN, but no release date has been given.
Source : Eurogamer
Last Updated: February 10, 2009