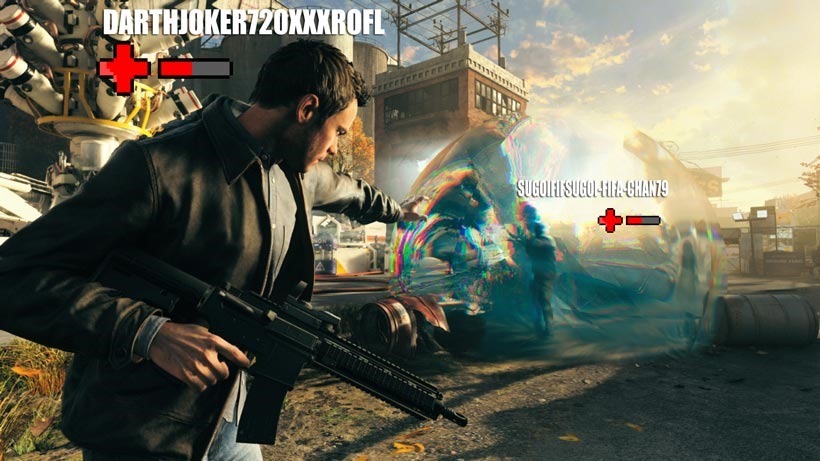 A couple of years back, the death knell had been rung for single-player games. Like an Undertaker entrance at Wrestlemania, the demise of the beloved single-player experience was slowly approaching, as any and all video games just had to have a multiplayer component added to them. But when the multitaker finally got to the wrong, single-player introduced it to Suplex City. Because right now, that genre is anything but dying.
We've seen recent proof of this: Games such as Batman: Arkham Knight, The Witcher III and XCOM 2. And of course, Quantum Break. Remedy Entertainment's latest game is damn good. A rock solid action title with time-bending that twists your head around and includes a TV series which actually isn't terrible, but quite compelling to watch.
There's not a shred of multiplayer within it, just like previous Remedy games such as Alan Wake and Max Payne ignored the inclusion of a mode that had more than one player within it. But for a studio that has shown a hunger for evolution, it'd be interesting to see what they could actually do with multiplayer in one of their own titles. And Remedy is just as curious about that.
"Certainly there are discussions about multiplayer," Creative director Sam said on the latest Major Nelson podcast via DualShockers.
There are discussions about all kinds of ideas. We want to evolve with the times as well: try out new things that push ourselves, and always come back and question, 'What is a Remedy game and how can we evolve it into something even cooler?' Sometimes it has been maybe considered and some times not even in the discussions, but you know, we'll see what will be the next iteration or a Remedy game.
As for the future of Quantum Break? Only "time will tell" as Lake cryptically hinted that the franchise may be more than just a done-in-one game. "That's something that will be obviously determined by the success of Quantum Break," Lake said.
When we build a new IP we do a lot of background work on it, and kind of build a lot more than just the game. You know, time will tell.
Alessandro reviewed Quantum Break. He loved it, as the Xbox One first-party train just keeps on gathering momentum with releases such as this. Personally, I think it'd be kickass if Remedy made a massively multiplayer online game of Lords & Ladies next. MY LORD! MY LADY!
Last Updated: April 11, 2016