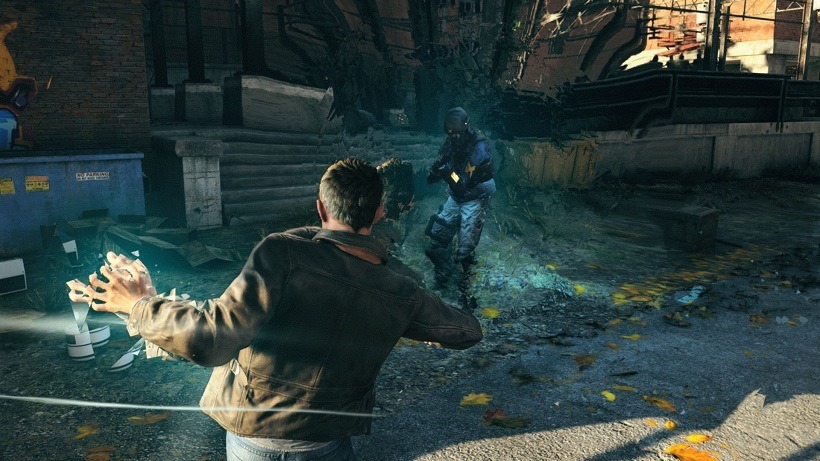 Quantum Break might have changed a bunch since Microsoft first revealed the video game/ TV series hybrid years ago, but it's still poised as one of the biggest exclusives for the Xbox One in 2016. And for good reason too. It's got the phenomenal team at Remedy behind it, it looks and sounds spectacular and introduces some interesting time-bending mechanics that I can't wait to mess around with. Thing is, it might not stay an Xbox One exclusive at all.
Quantum Break has been rated for PC in Brazil, which has lead to the belief that Microsoft is doing with this exclusive what it has done with almost most of its other ones. It's seems the strategy at Microsoft is to publish most of their first-party titles on the Xbox One first, and then slowly roll them out to their Windows platform later. It's smart, but often leaves one wondering why they own a PC and Xbox One at all.
Although that's not always the case, and it seems Quantum Break falls squarely into unknown territory here. Shortly after the rating when up, it was removed by the Brazilian Classification Board. Either it wasn't meant to go public so soon, or the listing was a mistake entirely. Microsoft haven't yet revealed a PC version for Quantum Break, and I doubt they will if there truly is one until after the release of the Xbox One version.
It could also mean that Quantum Break will simply join the likes of Sunset Overdrive as a pure Xbox One exclusive, which would make sense for a third-party developer working with Microsoft to produce a single exclusive. Classifications are sometimes also secured only for the possibility of future use – even if never acted upon – as made clear recent by Jonathon Blow after he rated The Witness for Xbox One.
Still it's not a stretch to imagine Quantum Break will come to PC, especially since Remedy is so familiar with the platform. It's just up to the deal they have with Microsoft.
Last Updated: January 27, 2016