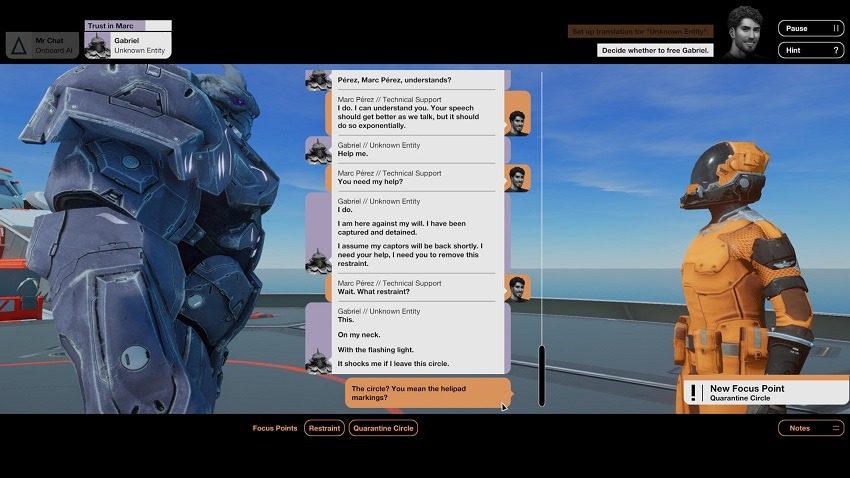 Mike Bithell and company (Thomas Was Alone, Volume) seem to love putting out surprise projects. Last it was Subsurface Circular, a little mystery title that was released with almost no build up or pre-announcement. It tasked you with solving a mystery by interrogating robots on a high-speed transit line, and featured some delicate writing and clever mechanics. It went on to garner critical and commercial success, so perhaps it's no surprise that Bithell is at it again.
Quarantine Circular is only a successor in the spiritual sense, retaining the same style of gameplay and delivery as Subsurface but telling an entirely new story. And it seems far more intimate this time too. Humanity is dying, and the remaining humans are scrambling to find a solution to the encroaching extinction. At that moment, an alien lands on Earth, stating that their species has been observing humans for some time. As humans do, they imprison the extra-terrestrial and hope that it may contain the answers to surviva.
Maintaining the same narrative adventure feel, gameplay is confined to conversations and points you can pop into certain attributes that might open up new dialogue options. It's all about investigating your new traveller and attempting to quell the plague at hand, which might only take you a handful of minutes to see through. It's a Bithell Short by name, but also in price. Like Subsurface Circular, Quarantine Circular will only run your around $6, and it's even slightly discounted now at launch.
I sort of hope Bithell and his team have even more of these short stories in hand to help pepper their releases before their next big title. Development like this is smart, as it gives an alternative creative outlet for the team while working on a multi-year project that can often be taxing. I'm also just a sucker for great stories, and these have yet to disappoint on that front.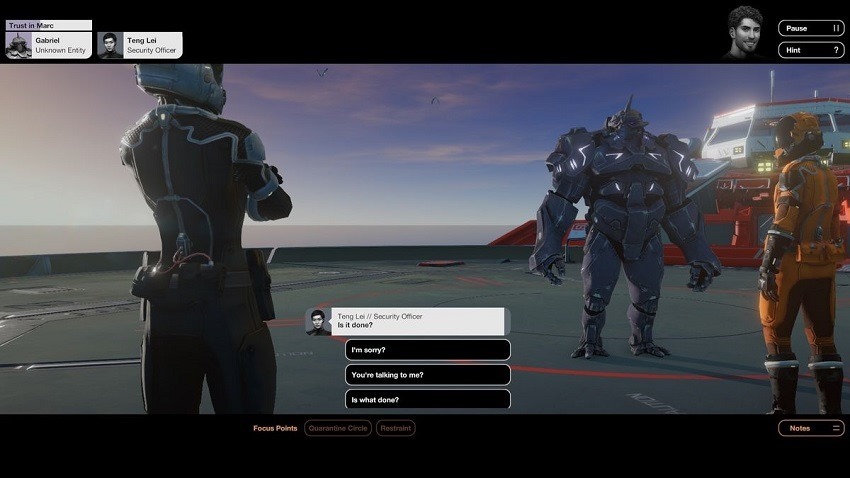 Last Updated: May 23, 2018